6 Industries that Greatly Benefit from Invoice Factoring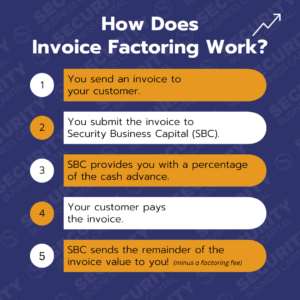 Invoice factoring has been around for centuries, going back 4,000 years to Mesopotamia. From medieval businessmen to the modern services used today, factoring has provided countless businesses with the funds they need to succeed. 
Thanks to technological breakthroughs, invoice factoring companies have been able to go a step further and target the needs of specific industries, making this cash solution more accessible than ever before. But what is invoice factoring, and how does it work?
When a business has to wait 30, 60, or even 90 days for its customers to pay for completed work, it can put a serious strain on a business owner's ability to meet financial obligations. This situation also hinders a business' flexibility to pursue new opportunities. For example, a business experiencing cash flow problems could lose a new customer that wishes to place a large order or multiple orders; the business simply does not have the money to pay workers and purchase the supplies necessary to fulfill the new order.
Invoice factoring allows a business to use its outstanding invoices to generate immediate capital. Essentially, the business is selling its accounts receivable to a factoring company at a discount. The factoring company then quickly advances the funds needed against the unpaid accounts receivable (in as little as 24 hours). One of the biggest benefits, the business avoids taking on any new debt because it is simply being given money it has already earned and is waiting to be paid.
Industries that Commonly Utilize Invoice Factoring
Whether you need to improve cash flow to keep up with bills and payroll or to help your business expand, factoring is an affordable and fast financial solution. The following list includes six industries where factoring is an increasingly popular funding method, along with a look at how they benefit from factoring services:
Oil and Gas Industry Invoice Factoring
The explosive growth of the Permian Basin has created both incredible opportunities and big challenges for oil and gas companies, both of which require cash.
Maintaining sufficient cash flow is a must for paying the bills on time, investing in additional equipment, hiring top talent and growing a business in a booming industry.
Quick access to working capital ensures these businesses have the flexibility they need to take on new jobs and orders and keep up with rapid growth. Thus, invoice factoring has become a highly sought-after solution for oil and gas companies that need to cover day-to-day costs, manage slow-paying customers, and free up cash for opportunities.
Transportation Invoice Factoring
The transportation industry and trucking businesses have a long list of expenditures that must be paid prior to any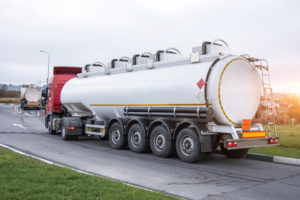 freight actually being delivered: buying fuel, paying drivers, covering tolls and insurance, etc.
From time to time, the business will also need extra cash to purchase new equipment, reimburse suppliers and cover vehicle maintenance. Rather than holding onto outstanding freight bills, invoice factoring provides the quick capital trucking companies need to transport the next load. Many small to medium-sized trucking companies also use factoring to build up a fleet of trucks, attract quality drivers and grow their workforce.
Invoice Factoring for Temp Staffing Agencies
Staffing agencies need to pay their employees, their biggest resource, regularly. These agencies must also recruit top talent to be successful. However, staffing agencies are known for experiencing long gaps between when they invoice their customers and when they receive payment; this can make it difficult to  pay their workers consistently. Invoice factoring frees up cash waiting in these business' stack of unpaid invoices and removes the stress of making payroll. By factoring their accounts receivable, staffing agencies can meet their own needs and provide exceptional services to their clients.
Manufacturing Invoice Factoring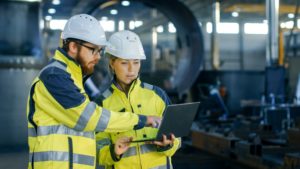 For most manufacturers, operating smoothly requires purchasing large quantities of materials and maintaining a large staff. Like any business, manufacturers also encounter their fair share of unexpected expenses that could cripple productivity. For example, the need to repair or replace major equipment can delay the completion of orders, after supplies for those orders have already been purchased. By simply factoring unpaid invoices, these companies can painlessly purchase raw materials, meet regular payroll and cover equipment costs.
Government Contractor Invoice Factoring
Unfortunately, contracts at any level of government – school districts, city, county, state or federal – often mean long payment cycles. It takes time for invoices to make their way through the many layers of approval and disbursements. Unless the entity pays with a credit card, it can take months for a government contractor to receive funds for their products or services. Factoring invoices provides the cash upfront government contractors need to pay suppliers, employees and any other parties involved in projects – all without worrying about slow payments.
Wholesale and Distribution Invoice Factoring
One of the biggest obstacles wholesalers and distribution companies face is a lack of access to capital. With high overhead costs due to supplies, payroll, utility bills, advertising, and legal fees, even the most careful financial planners can find themselves in a cash crunch. Opportunities for wholesale and distribution often pop up when supply is high and demand is low. To take advantage of good prices, these companies need to have cash on hand. Invoice factoring can provide working capital to keep operations running smoothly during slow periods, while also boosting cash flow to pursue opportunities.
Invoice Factoring Services
These are just a few of the industries that regularly turn to invoice factoring to maintain steady cash flow, while also streamlining their operations. Is your business also in need of fast business funding? Invoice factoring can transform your business' cash flow, so you can effortlessly cover daily costs and easily jump at opportunities to expand.
Security Business Capital has built a dedicated team of individuals with years of expertise in providing flexible cash flow solutions that help businesses grow and thrive. Oil and gas services, temp staffing, manufacturing and distribution, and transportation are just a few of the business types that can use Security Business Capital's invoice factoring services to generate cash on hand. 
If your business is seeking alternative financing solutions to meet expenses or expand, Security Business Capital offers a fast, simple and hassle-free setup process.
To learn more about how our invoice factoring services work and how they can help your business grow, contact us today for a free quote and consultation.