5 Large Volume Industries that Benefit from Invoice Factoring Services
More and more companies and startups are discovering the advantages of invoice factoring. Factoring invoices allows businesses to sell their unpaid invoices to a factoring company at a discount in order to generate cash quickly. Factoring companies specialize in helping business owners drastically cut down wait times on payments – no more waiting 60 or even 90 days to receive customer payments.
In addition to small businesses and startups, which industries benefit the most from utilizing invoice factoring services? Our team at Security Business Capital has compiled a list of 5 large volume industries that benefit from selling their outstanding invoices to a factor:
Manufacturing
To operate smoothly, most manufacturers have to purchase large quantities of materials and maintain a large staff. It is also critical for manufacturers to have cash on hand to cover unexpected costs and repairs. When major equipment is damaged or needs to be replaced, it can significantly stall orders, for which supplies have already been purchased. In addition to crippling productivity, repairs for highly-specialized equipment can be expensive. Invoice factoring ensures manufacturers have access to the capital they need to adapt quickly, cover equipment and repair costs, purchase raw materials, and meet payroll.
Wholesale and Distribution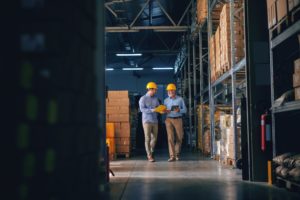 One of the biggest challenges wholesale and distribution companies face is finding access to additional capital. Even with meticulous financial planning, these businesses can quickly find themselves in a crippling cash crunch, due to high overhead costs (supplies, payroll, utility bills, advertising, legal fees, etc.). Economic fluctuations and slow seasons also make it difficult to maintain consistent cash flow. To complicate things further, customers also expect efficient systems for the timely delivery of goods, but their payments do not always reflect those expectations. The extra cash flow invoice factoring provides helps distributors and wholesalers fulfill orders, take advantage of good prices, and keep operations running smoothly during slow periods.
Transportation
Prior to the delivery of any freight, trucking businesses have a long list of expenditures that must be paid first, including paying drivers, purchasing fuel, covering tolls, insurance, etc. From time to time, extra cash will also be needed to cover vehicle maintenance and reimburse suppliers. As the industry evolves to accommodate e-commerce, carriers are also having to adjust their routes and purchase new equipment like single-unit trucks to fulfill the increased demand for short-haul trips and "final mile" services. Freight factoring ensures trucking companies can attract quality drivers, build up their fleet, and cover day-to-day costs – all without having to wait for clients to pay outstanding freight bills.
Staffing Agencies
Staffing firms frequently partner with invoice factoring companies for one main reason: they need to maintain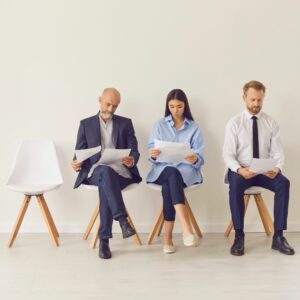 consistent cash flow to regularly pay their biggest resource, their employees. Because staffing agencies recruit for a wide variety of positions and serve many different industries, invoices are often paid at very unpredictable times. This long gap between invoicing and receiving payment can quickly create a big cash flow problem. By converting unpaid invoices into immediate capital through factoring, staffing agencies free up capital to meet operating costs, easily cover payroll, provide exceptional services, and continue to recruit top talent.
Professional Services
High-budget projects combined with slow-paying customers, in some cases 60 or even 90 days, can create a serious cash-flow gap. Architects, law firms, consultants, financial advisers, security services, and other business services companies often find themselves with a stack of invoices but no working capital to run efficiently and take on the next project. Factoring invoices allows them to bridge the cash flow gap between when they provide services and when they finally receive payment. With this access to immediate capital, these companies can easily cover operating expenses, expand into new areas, and proceed with their well-structured plans.
How Does the Invoice Factoring Process Work?
Invoice factoring has quickly become known for providing quick access to cash and the simplicity of the process. Once you partner with a factoring company, you can gain access to capital within days – in as little as 24 hours. The process involves the following five, simple steps:
Step 1
Your business serves its customers by providing a product or service, and then issues an invoice due in 30 to 90 days.
Step 2
The factoring company approves your business, and a contract is signed between you and the factor detailing all rates and limits. 
Step 3
You submit and sell your outstanding invoices to the factor.
Step 4
You receive an initial advance known as the "advance rate". The advance rate typically ranges from 80% to 95%, but will ultimately be determined by the size of the transaction and your industry.
Step 5
Once the factor receives payment from your customer, the factor will wire the remaining balance of the invoice to your bank account, minus any factoring fees.
Security Business Capital's Invoice Factoring Services
If you are searching for an invoice factoring company to build a long-term and productive relationship, consider the dedicated team of professionals at Security Business Capital. With years of expertise in providing flexible cash solutions that help businesses thrive, we understand time is of the essence when it comes to boosting cash flow. Staffing, manufacturing, distribution, transportation, and business services are just a few of the industries that regularly our solutions to generate cash on hand.
To learn more about how our invoice factoring services work, get in touch with us today for a free quote and/or consultation.