Six Smart Strategies to Expand Your Manufacturing Business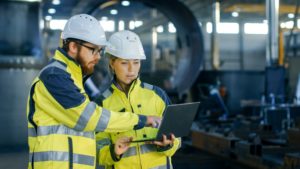 Expanding your business can be one of the most rewarding experiences, and the most challenging. The only way for manufacturing businesses to stay ahead of competitors in today's ever-changing environment is to embrace change. Before you ramp up production and move into a new market, it is important to assess whether you need to improve in certain areas and develop smart strategies. 
The following tips will help you navigate the challenges of expanding your manufacturing business.
Focus on Online Visibility
Some manufactures feel that it is unnecessary to have an online presence (e.g. a website or social media pages). After all, they are maintaining their revenue through existing customers and referral sources. However, just as technology has changed the way products are manufactured, so too has the internet changed the way people find and engage with businesses. 
To cultivate and maintain an online presence, start by learning more about search engine optimization (SEO) to ensure your customers can find you. It is also helpful to create a blog. Using a blog makes your business more personable, helps customers learn about your product and establishes your company as a go-to resource. In short, more visibility equals more potential customers.
Invest in Your Staff
Of the many challenges manufacturing businesses face today, attracting and retaining top talent has become one of the largest. Employees with technological knowledge are in high demand across the country and not just in the manufacturing sector. If you want to successfully expand and grow your business, you will need to prioritize holding on to your best employees. 
Offering competitive salaries, flexible work schedules and continued education opportunities are just a few of the ways you can invest in your staff. It is also important to eliminate unnecessary barriers and boost employee engagement in the workplace by arming your employees with the right tools and access.
Develop Mutually Beneficial Partnerships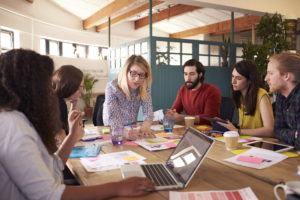 Another way to expand your business is to develop beneficial partnerships. If you find yourself in an increasingly competitive market, it might be time to keep an eye out for acquisition and merger opportunities. Combining forces with another manufacturer is a great way to grow your business and push past the competition. 
Setting up a mutually beneficial partnership is also a great idea if you are a startup. As a new business, you have limited volume to bring to the table. A partnership will help your business to be taken more seriously by big manufacturers. At the same time, it will help you expand and diversify your business into new markets that you never thought possible.
Pay Close Attention to Your Supply Chain
As you expand, you will need to focus even more on supply chain management. Is your manufacturing order queue working efficiently? Is your staff working on orders in a logical way? When a supply order comes in, try assigning it to the first orders in your queue; this will help minimize prolonged work-in-progress (WIP) and speed up shipping times. 
The most successful supply chains also incorporate technology. Warehouse management systems (WMS), for example, can help you automate the materials-handling process and improve overall efficiency. It is also crucial to find a way to calculate inventory reorder points accurately. Having too much inventory lying around is an opportunity cost and it is better to have cash on hand.
Diversify Your Customer Base
If your products are limited to just one market, expanding your manufacturing business will be difficult. Diversifying your customer base is a very effective way to increase revenue and boost growth. 
Depending on your goals, this may involve segmenting your industry or going outside of it. Other ways you can diversify and grow your customer base include product and service development, international trade and strategic business partnerships. You can also do some research to better understand your competitors, and then use the information you find to take advantage of gaps in the market.
Find Funding to Manage Expenses
Growing any business takes a lot of time and money. For a manufacturing business, it involves major expenses for materials, equipment and labor. As your company expands, you will have more outgoing expenses than incoming revenue, due to the invoice-based nature of your business. 
In order to maintain sufficient cash flow and manage the increase in operating and expansion costs, you will need to explore your options for financing. It is important to make sure that the cash solution you choose provides quick capital, while also protecting your business' long-term financial health. For example, many manufacturing companies are utilizing invoice factoring to maintain positive cash flow, cover additional costs, avoid unnecessary debt and carry them through a successful expansion.
Use Invoice Factoring to Grow Your Manufacturing Business
What is invoice factoring? Invoice factoring is an alternative financing tool that allows you to sell your business' unpaid invoices to a factoring company to generate immediate capital. Your business can receive up to 95 percent of the invoice value in as little as 24 hours. No more waiting 30, 60 or even 90 days to receive payment. Since you are receiving cash your business has already earned, factoring does not add a burden of debt. In addition, the amount available is only limited by the number of eligible invoices you have to factor, so your source of funding should never run out. Your line of credit grows as your receivables grow.
If you need to boost your business' cash flow to diversify services, invest in your business or hire additional staff, consider the benefits of using invoice factoring. Security Business Capital has built an experienced and dedicated team of individuals with years of experience in providing cash flow solutions that are both flexible and customizable.
To learn more about how our invoice factoring services work and how we can help your business expand, contact us today for a free quote and/or consultation.