Smart Ways to Fuel Business Growth When You're Short on Cash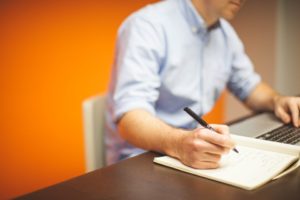 Surviving the risks and challenges of starting a new business and successfully weathering the first few years is definitely something to celebrate. As a growth-minded entrepreneur, of course your attention then quickly turns to expanding. You focus is on winning new business and growing your customer base. With this new phase, however, comes a fresh set of challenges and risks.
As challenging as starting a business is, growing your business can be a more challenging scenario. Why? In striving for growth, it is easy to take your eye off of the business basics. For example, in their push for growth, many businesses fall prey to cash flow problems. Without realizing it, you could end up undermining the growth you have already worked so hard to bring about.
So, how can you successfully achieve sustainable, profitable growth without putting your business in a situation where you lack monetary resources? Consider the following five things you can do to prepare your business to expand, even when cash is tight:
Stay on top of cash flow
Take a step back and take a hard look at your business' current situation. Is your business bleeding cash or losing money much faster than it can make it? If monitoring your cash flow has been a challenge in the past, now is the time to develop strong cash flow management. Understanding the true cash flow position of your business will help you create a plan, so your business is not perpetually short of money. For example, you can modify when you pay suppliers, encourage customers to pay early, cut back on expenditure and prepare for seasonal fluctuations.
Routinely review customer payments
Getting paid on time is essential to keeping your business running smoothly and efficiently. Even so, many business owners find themselves buried under late payments and short on working capital. Unpaid invoices not only affect your business' ability to cover day-to-day operating costs but also your business' flexibility to grow and expand. Establishing a consistent payment schedule, providing new clients with clear contracts, offering multiple payment options, checking for mistakes on invoices and frequently reviewing your invoice system will help you create a seamless collections process and maintain steady cash flow.
Closely monitor your profit margin
The savviest of business owners know that the easiest path to growth is to focus on their margins. Unfortunately, many small business owners focus on measuring turnover rather than margin; this convinces them that their business is doing well as their turnover increases. However, as revenue streams increase, so do operating costs. If operating costs are increasing at a higher rate, your business' growth is actually slipping backwards. This is a big reason why a business' net profit margin is often referred to as a business' "bottom line." The higher your net profit margin, the more successful and profitable your business. You can improve your net profit margin by finding creative ways to increase revenue, take advantage of quantity discounts for supplies, trim down operating expenses and/or consider raising your prices.
Document Your Business Processes
If you really want your business to scale, you need to not only establish clear processes but also optimize those processes. Business process management involves the measurement of business activity flows to maximize the impact of inputs (resources, time, money, etc.) by optimizing outputs. When you develop sustainable, repeatable processes for your business, you create a solid footing for growth. It not only enhances productivity and saves time, but also decreases costs in the long run. To accomplish this, create a strategy that outlines all procedures and share them with your team. Make sure business processes are referred to often, used in training new staff and updated as needed.
Know When to Seek Business Funding
Are you pushing yourself to the limits, but still unable to keep up with the pace of your business' growth? Do you need to grow your team and resources? Are you having trouble finding the working capital to fulfill your customers' demands? At one point or another, every business needs money. While your first instinct might be to head to the bank, make sure you also explore alternative lending options like invoice factoring. Invoice factoring allows you to use unpaid invoices to generate quick cash (in as little as 24 hours), without adding a burden of debt. This cash solution will transform your business cash flow, help you cover daily costs, and provide the flexibility needed to jump at opportunities to grow.
Sometimes a simple change in focus is all that is needed to improve cash flow and fuel growth. Where there is a will, there is a way. Using even a few of these ideas will help you preserve the growth you have worked so hard to achieve and provide the flexibility necessary to expand.
Security Business Capital's Invoice Factoring Services
If your small business needs capital to fund growth and say "yes" to the opportunities, consider the many benefits of invoice factoring. Security Business Capital has built an experienced and dedicated team of individuals with years of experience in providing flexible cash flow solutions that help businesses thrive. Small businesses, startups, businesses in a turnaround phase and businesses growing rapidly are just a few of the business types that, successfully, use Security Business Capital's invoice factoring services.
If your business is seeking alternative financing solutions to secure the capital needed to meet expenses or expand, Security Business Capital offers a fast, simple and hassle-free setup process. To learn more about how our invoice factoring services work, get in touch with us today for a free quote and/or consultation.