Applying For Small Business Financing? Here's What You Need to Know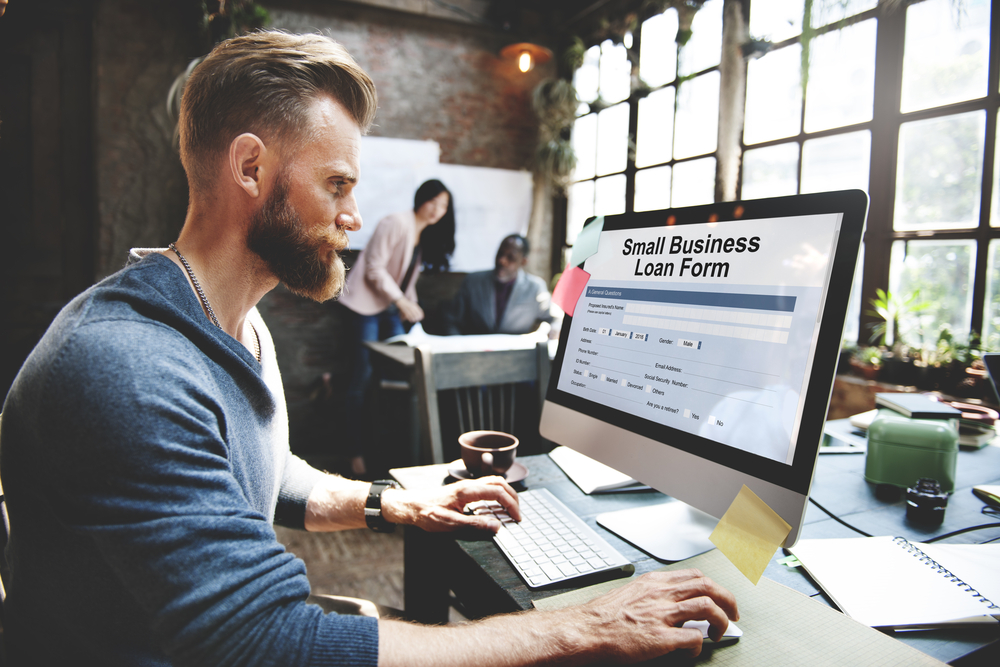 Small businesses today have more financing options than ever before. A decade after the Great Recession, banks continue to increase small business lending, and flexible alternative financing options like invoice factoring are becoming more and more popular with small business owners. Even so, trying to navigate the maze of lenders and types of financing to ensure you choose the right cash solution and the right lender for your small business can be a challenge.
The key to having a successful outcome is to know how to prepare yourself when looking for any type of business lending. While each bank or alternative lending institution will have different requirements, knowing the typical items they will be looking for and compiling a simple checklist of actions will greatly simplify the process.
Questions to Ask Yourself Before You Get Started
Regardless of the type of business funding you choose, getting approved will depend on how well you present yourself, your business and your financial needs to the lender. The best place to start is to go over some of the common questions beforehand that lenders will more than likely ask you:
What do you need the extra capital for?
This might seem like an obvious question, but you would be surprised how many borrowers overlook this detail when applying for extra cash. This question is important because articulating your purpose for seeking funding will help answer other important questions, like whether you need short-term or long-term funding. Do you have plans to expand your business this year? Is your goal to open a second location? Do you need to increase inventory to prepare for your business' busy season? Or do you currently lack the cash-flow necessary to cover day-to-day operating costs?
How much cash do you really need?
Your answer to the first question will help you answer this second question: how much cash do you really need? Covering daily expenses and funding growth requires money, but you do not want to take on more than you can handle; you must also consider the costs associated with borrowing those funds. Another reason you need to determine the amount of capital you need is that it also helps you decide which lender to approach. Traditional lenders tend to favor big businesses (large loan amounts), while a lot of alternative lenders specialize in working with small businesses.
How quickly do you need the funds?
Some funding purposes do not allow the luxury of waiting weeks or months to secure working capital. For example, if you need cash to take on new – or even multiple – orders, you will need additional capital within a few days. This cash is essential for purchasing the supplies, investing in equipment and hiring the employees necessary to fulfill new orders. Especially as a small business owner, you cannot afford to wait weeks for approval and risk losing a growth opportunity.
Which lenders work with businesses in my industry?
One of the biggest challenges for businesses is finding a lender that specializes in working with their industry. Some business types and industries are "too risky" in the eyes of traditional lenders and are turned away – despite their creditworthiness. Other businesses lack the sufficient time in business (startups) that banks require to feel comfortable extending credit. Other reasons your business might be categorized as "high risk" include: selling products/services that typically result in high dollar transactions or being apart of an industry known for high chargeback ratios. You will want to find a lender that specializes in working with your industry's unique needs that also offers a funding option ideal for your business.
All in all, do you understand your business' current situation? Have you taken into consideration all of your funding options? What is your overall objective? Answering these questions now and doing your research will ensure you avoid wasting your valuable time with lenders unable to help you.
Your Small Business Financing Checklist
While each lenders' requirements will be different, the following checklist will help you gather the information you need to apply for whatever business financing option you choose. The key to being approved is to do your homework beforehand and walk through the door prepared.
Create a detailed business plan
It is always a good idea to have a formal document on hand that outlines your business plans (your company, product, target market, team and financials), even more so if you are applying for financing. Most applications will require documentation of a business plan. Make sure you include as many details as possible concerning how you plan to use the acquired funds and how much you need to accomplish your goals.
Check your business and personal credit scores
According to the NAV Small Business American Dream Gap Report, 45 percent of business owners surveyed had no clue they had a business credit score. In addition, 72 percent did not know where to find information about their business credit score, and 82 percent of small and medium-sized businesses did not know how to interpret their score. Because many lenders will consider both types of scores (personal and business credit scores) when deciding whether to approve you or not, it is crucial that you monitor both scores and improve them whenever possible.
Prepare to share financial information
Cash-flow is one of the primary indicators lenders will use to determine the health of your small business. Positive cash-flow assures the lender that you will be able to afford the financing in which you are applying. Before you apply, you will want to complete a cash-flow analysis – prepared within the past 90 days – that includes accounts payable, accounts receivable and any scheduled debt payments. You should also be prepared to share additional financial information; such as, legal documents (e.g. licenses and contracts), bank statements from the past 6-12 months, business tax records, etc.
Research all your options (including alternative financing)
Businesses have a large variety of financing options, from small business loans and equipment financing to crowdfunding and invoice factoring. Each business funding option will have unique requirements, rates and terms. It is important that you understand the differences of each available option and then decide which cash solution fits your business' needs. The financing option you choose should provide quick cash, without burdening your business with unnecessary debt and fees.
Security Business Capital's Business Funding Solutions
The team of experts at Security Business Capital specialize in helping companies secure the funds they need to operate smoothly, grow their business and take advantage of opportunities. SBC's invoice factoring services, for example, allows you to use unpaid invoices to secure the cash you need quickly and easily. Invoice factoring is successfullyused by many different industries, including: manufacturing/distribution, business services, transportation, oil and gas, among many others.
If you are interested in learning more about how our invoice factoring services work and how they can help your business grow, get in touch with us today for a free quote and/or consultation.