Top 5 Reasons Why Your Competitors are Using Invoice Factoring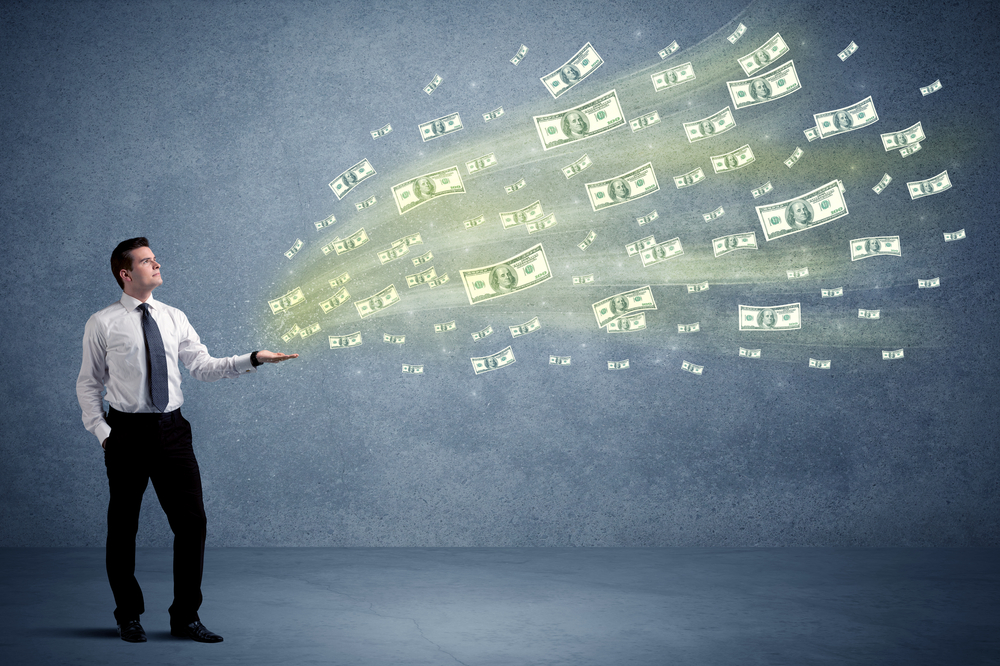 Have you noticed that some of your competitors are pulling ahead? The reason for their rapid growth and success might have something to do with their choice in business funding. Invoice factoring, also known as accounts receivable factoring, allows businesses to partner with a factoring company to sell outstanding invoices and generate cash quickly.
Here are some of the top reasons why small businesses in your industry are using invoice factoring, and why you should consider this flexible business funding option too:
They have access to quick capital that boosts cash-flow
Many businesses find themselves a slave to the calendar, having to wait 60 or even 90 days to receive payment from their customers. When those invoices remain unpaid, it can quickly chip away at your business' cash-flow. Trying to secure business funding from a bank or other traditional lenders often entails waiting weeks or even months to finally receive cash – pushing your business into an even deeper financial hole. Partnering with a factoring company allows your business to secure funds up front instead of waiting on your customers to pay. You can receive an advance on your invoice from 80-90%. Your business gains access to the quick capital it needs to build a strong source of cash-flow for growth.
They are avoiding unnecessary debt
A survey released by the Federal Reserve's regional banks revealed that 27 percent of small businesses did not apply for funding because they did not want to take on debt. One of the most attractive benefits of using invoice factoring is that your businesses can completely bypass the burden of debt. How is that possible? Invoice factoring is not a loan. The factoring company is simply purchasing your receivables at a discounted rate; thus, there is no new debt to keep track off. Your business can avoid the vicious cycle of debt and meet present and immediate cash needs.
They are simultaneously rebuilding their credit
Invoice factoring can do so much more than provide an alternative to creating debt – it can help you eliminate it and rebuild your credit. Because payment history accounts for the largest factor affecting your credit score, it is important to bring all your accounts up to date. If you cannot afford to bring everything up to date at once, this is where invoice factoring can help. Invoice factoring provides the cash and flexibility you need to catch up on payments and fulfill your obligations to creditors. Overtime, using this capital to pay down old debt and manage operating costs moving forward will help you repair your credit score. When weighed down by bad credit, many doors will be closed to you. However, even those who have struggled to secure traditional funding due to bad credit (or lack of credit) can easily qualify for invoice factoring.
They can say "yes" to new customers and take on larger orders
In using invoice factoring, your business gains the capacity and flexibility to grow at a faster pace. When working capital is tied up in accounts receivable, it will be difficult or even impossible to purchase supplies and pay employees to fulfill new orders. Rather than waiting months to receive payment from clients, you can partner with an invoice factoring company to secure fast funding. Your business will then have the resources it needs to say "yes" to new job opportunities, purchase the supplies necessary to fulfill larger and multiple orders, expand into new locations and strengthen your team. Factoring companies may offer free customer credit checks that can help you and your business make sound decisions regarding new and current customers.
They are freeing up their valuable time
Invoice factoring frees up valuable time for your business and its administrative team. Partnering with a factoring company provides assistance with key back-office tasks like collecting payment, checking payment progress, maintaining records, etc. The invoice factoring company takes responsibility of collecting the remaining balance on the outstanding invoices you factor to them. (While you are taking advantages of these services, you still maintain complete control over your business' invoices.) With this help in collecting payments, your business can reduce the number of hours spent on in-house accounts receivable tasks and spend more time and resources on accepting new clients and seeking out business opportunities.
Security Business Capital's Invoice Factoring Services
Security Business Capital has built an experienced and dedicated team of individuals with years of expertise in providing flexible cash-flow solutions that help businesses thrive. Small businesses, startups, businesses in a turnaround phase and businesses growing rapidly are just a few of the business types that successfully use SBC's invoice factoring services. If your business is seeking alternative financing solutions to meet expenses or fund growth, Security Business Capital offers a fast, simple and hassle-free set up process.
If you are interested in learning more about how our invoice factoring services work and how they can help your business grow, get in touch with us today for a free quote and/or consultation.