Tips For Starting a Small Business With Little to No Money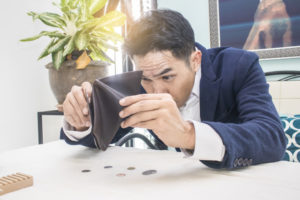 It all starts with an amazing business idea. This entrepreneurial dream quickly grows into plans of starting a small business of your own. After assessing the risks, you are confident in your vision and ready to proceed. However, you have run into a major hurdle that threatens to halt all progress: you have little to no money. Believe it or not, a lack of capital is a common challenge many entrepreneurs successfully overcome. Consider the following tips for starting and growing your small business with minimal cash.
Be Prepared to Wear Many Hats
Starting a business will always involve long hours, dedication and hard work. However, starting a business with little to no capital means you will have to wear many hats. Your time and energy will be split between handling customer support, billing and accounting tasks and marketing campaigns. You are the boss, the HR department, the bookkeeper, the payroll department, the employee, and the salesperson. All in all, building a strong brand and increasing the value of your business will depend on your ability to efficiently juggle each aspect of your business.
Limit Spending to Essential Expenses
Having business expenses is not something you can avoid entirely. However, it is possible to considerably reduce those expenses by focusing on what is essential and eliminating unnecessary and extravagant spending. For example, it might be tempting to indulge in a fancy office space, splurge on business parties and trips or increase staff before you are ready. While it is exciting to see your startup grow, take a step back and make sure each purchase is a useful business expense.
Although the costs of a startup will differ depending on business type and industry, there are several items you should spend money on:
Business Plan. A thorough business plan is key to knowing where you are going and how to get there.
Licenses and Permits. Depending on your location, you may need to secure certain paperwork to operate.
Market Research. Spending money on market research will reveal what the market needs are, and how you can meet them.
Legal Fees. All startups will require some level of legal advice, from basic incorporation paperwork to understanding liability issues.
Equipment and Supplies. Depending on your business type, certain raw materials, computers or specialized equipment may be required.
Marketing and Branding. To build a strong brand, it is also important to create targeted, measurable marketing campaigns.
Operating expenses. Make sure you maintain sufficient cash for day-to-day operating costs, like payroll, equipment and inventory.
Seek Low-Cost Alternatives when Starting a Small Business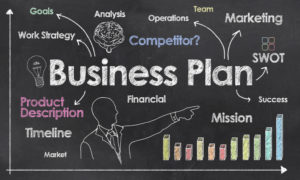 You could also consider adjusting your business model in order to utilize low-cost alternatives, especially during the early stages of your business venture. For example, instead of renting an office space, would it be possible to work from home during the early days of your startup? In addition, if hiring staff is an issue in the beginning, you could outsource tasks to freelancers.
Rather than sinking cash into expensive marketing campaigns, you should also take advantage of free advertising and marketing opportunities. For example, a business blog and social media are great ways to gain exposure, interact with potential customers and establish yourself as an expert in your industry. From bookkeeping to marketing, technology continues to increase the number of ways you can save money and advance your business at the same time.
Undergo a "Warmup" Period
Instead of going straight into full-fledged business mode when starting a small business, get started in accordance to the resources you have right now. When you have little to no capital and limited business experience, a less elaborate operation may be the best solution. This "warmup" period will include just the basics. For example, consider launching a blog or a niche service; this allows you to reduce your scope and audience and focus on growth.
Once your business idea has proven to be profitable, you can begin to piece the bigger picture together; the profits you make from the smaller, initial operation can be used to expand or invest in bigger business plans. In the process, your business will gain new insights for further growth and identify challenges you might have overlooked on paper. Ultimately, your business gets a strong head-start, while also avoiding some of the biggest initial costs. 
Increase Available Working Capital
The state of your business' working capital reveals the efficiency and short-term financial health of your startup. To operate smoothly, your business will need to maintain sufficient positive working capital. A lack of working capital will make it very difficult to attract investors and finance day-to-day business operations (salaries, inventory purchases, equipment needs, etc.).
There are many ways you can increase available working capital. In addition to reducing fixed costs (office supplies, rent, utilities, etc.), you can offer early payment incentives and introduce credit card payment options. Another great way to improve working capital is to pay your suppliers on time – even early, if possible. In doing so, your suppliers will be more willing to negotiate deals that could save you money in the future. You should also consider alternative financing. While traditional business loans are typically difficult for startups to secure (due to less than stellar credit, insufficient collateral, lack of operating history, etc.), alternative financing options like invoice factoring can quickly boost your business' cash-flow.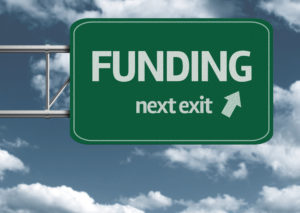 Security Business Capital's Business Funding Solutions
The team of experts at Security Business Capital specialize in helping companies secure the funds they need to operate smoothly, grow their business and take advantage of opportunities. SBC's invoice factoring services, for example, allows you to use unpaid invoices to secure the cash you need quickly. Because your business receives cash it has already earned, your business maintains flexibility without adding a burden of debt. Invoice factoring is successfully used by many different industries, including: manufacturing/distribution, business services, transportation, oilfield companies, among many others.
To learn more about Security Business Capital's invoice factoring option or other services, contact SBC for a free quote and/or consultation.
Summary
Have your entrepreneurial plans been interrupted because you have little to no money to invest in the venture? Believe it or not, starting a business with very little capital is a common challenge many entrepreneurs successfully overcome. The following tips will help you start and grow your small business with minimal cash.