The Top Staffing Trends of 2020 Your Company Needs to Know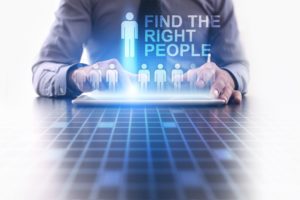 Back in 2011, the team at Staffing Industry Analysts (SIA) spoke with staffing executives and workplace experts to see what they felt the future might hold for staffing companies. Most executives said they expected the staffing industry to grow quite a bit by 2020. Specifically, they felt that this growth would be fueled by the need for a flexible workforce and the worker's desire for a mobile, flexible work arrangement.
With 2019 in the rearview mirror and 2020 upon us, these predictions have proven to be very true. In the past decade, staffing professionals witnessed a big shift in the way the hiring process works, with an ever-growing landscape of technological tools that simplify the process of finding the best candidates. Meanwhile, the majority of U.S. workers (96%) seek flexibility in the workplace, steering away from the traditional 9-to-5.
The big question now is, what can the industry expect in the new year? What will remain the same? What will be different? What challenges and obstacles will staffing companies face? Below are the top three 2020 staffing trends the industry expects to see gain traction in the months to come.
Enhancing Outreach With Technology
According to the 2019 Global Recruitment Insights and Data (GRID) site by Bullhorn, an overwhelming 73 percent of recruiters cited talent shortages as their top challenge. It used to be enough to post a job and wait for a response. Now, capturing the right talent requires casting a wider net, which includes reaching out to talent already employed and candidates who are not necessarily looking for a job right now. Industry experts say companies will have to implement a new disciplined sourcing strategy to successfully address this shortage.
Professional networking site LinkedIn reports that 87 percent of people, active and passive candidates, are open to new job opportunities. In fact, career opportunity is the number one reason why people change jobs. In light of this, more and more recruiters should incorporate technology (e.g. data mining via social media sites) into their sourcing strategy in 2020 to enhance outreach, conquer the talent shortage and find the best talent.
Investing Resources Into Reskilling
Reskilling, also referred to as retraining and upskilling, is the process of helping workers build upon and reshape their skills to better meet the demands of the future. The current talent shortage is one of the reasons behind this trend, which is expected to really take hold in 2020. As a result, staffing agencies will transition from simply searching for talent to creating talent, an exciting expansion of the talent acquisition industry.
New technologies like artificial intelligence are also increasing the pace at which businesses need to update the skills of their team. According to a study completed this year, Disruption Drives Reskilling and Upskilling, 81 percent of learning and business professionals said that technology disruption will drive the need to reskill the workforce. By investing time and resources into online learning, training programs, and apprenticeships, staffing agencies can help candidates increase their skills, reach their potential and ultimately meet client demands.
Greater Emphasis on Brand Culture
It used to be all about the job, but times have changed. Today, what a company stands for and how that company relates to a candidate is everything. A 2018 report by Talent Economy discovered that millennials, who will make up 75 percent of the workforce by 2025, prioritize working for socially responsible companies. Further, 64 percent said they would not take a job if the employer does not align with their values.
Your company culture is much more than an expression of your brand itself; it also involves how people within your company work together to bring the brand alive for customers. To ensure your company culture supports your recruitment efforts and attracts top talent, focus on building a culture that is positive and defined. Ask yourself what characteristics make up your ideal employee and then build a culture that supports that.
With a simple mindset shift and the right strategy, your staffing company will be able to successfully handle more competition and even win over candidates who were not necessarily looking for a job opportunity. By providing worthy offers and opportunities that align with their values, you will be able to attract, and hold onto, the best talent this year.
Grow Your Staffing Company With Invoice Factoring Services
Does your staffing company need extra working capital to invest in new technology, enhance outreach and devote resources to reskilling? Security Business Capital specializes in helping companies secure the funds they need to operate smoothly, grow their business and take advantage of opportunities. Invoice factoring provides quick access to cash, giving you confidence that you will have the working capital you need for day-to-day operating costs and plans for expansion. Staffing agencies of all sizes successfully use Security Business Capital's invoice factoring services to generate cash on hand.
If you are interested in learning more about how our staffing factoring services work and how they can help your business grow, get in touch with us today for a free quote and/or consultation.