Six Steps for Small Business Success in 2020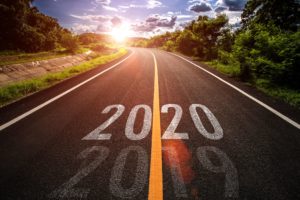 As another year draws to a close, now is the perfect time to plan how you want your business to develop and expand. To prepare for the challenges of a new year, it is important that you do everything you can to improve your chances of success, which involves mastering certain steps. On their own, each of these steps is merely a tool but combined they provide a winning blueprint for your small business' success. Listed below are six steps that will help you achieve your goals for growth in 2020:
Develop Specific, Dynamic Goals
The businesses that tend to be the most successful choose a few, specific goals that they consider to be both dynamic and flexible. The vaguer the goal, the harder it is to follow through. Specific goal-setting helps you avoid the uncertainty that delays progress by giving you a clear path forward. Successful goal-setters are also comfortable re-examining their priorities and re-evaluating when things change around them. They embrace flexibility. If you are too rigid in your goals, you risk being persistent even when a goal no longer makes sense.
Determine Your Financing Needs
Once you have clearly stated your goals and have a plan in place, you will be able to determine your financing needs. First ask yourself, what will the loan be used for? Do you need to fund the purchase of equipment or launch a new product or service? Or do you need extra cash to manage seasonality? The next question to ask is, when do you need the money? You need to determine if the timing of when you would receive capital works for the planned project. Receiving money in April is not very effective for a cash flow need in February. Ultimately, your answers to these questions will help you decide which business funding source is right for your business. Learn more about how to achieve small business success with financial planning.
Train Your Team for the "Why"
When you have a strong sense of why you are doing your work, you will be more effective and more efficient in everything you do. The same is true for your employees. If you intend to add to your team this coming year, make sure you not only hire the right people but also train them to prepare them for their job. Rather than training them on how to do their job, focus on communicating the why. Explain to them how their efforts fit into the overall results your small business needs to achieve.
Stay up to Date on Small Business Trends
With 30 million small businesses in the U.S., it is safe to say the competition is fierce. Knowing the latest business news and trends will make it easier to grow your business' sales, improve customer service and operate efficiently. For example, one of the biggest small business trends in 2020 will be user reviews. Recently, what other people have to say about a product or service has become the main focus for consumers, rather than features or price. In fact, customer reviews influence more than 95 percent of customers before they decide to purchase. In the end, researching and adding such trends into your growth strategy will help you build a brand customer's trust.
Form Strategic Alliances
At some point, you might find that your business has reached a certain ceiling in terms of growth. If your business has been going it alone, this coming year might be the perfect time for you to find and forge strategic alliances. Entering an alliance with an ideal partner allows you to pool resources, knowledge, and expertise, which increases the attractiveness of both of your businesses. An alliance can also make it possible for your business to enter a new market; your partner's experience and understanding of that specific market can minimize the risks for you. Ultimately, a strategic alliance should make your business stronger than it ever could have been on its own.
Keep Your Finances in Check
The business plans you have for next year and the opportunities that will come your way both require the same thing: capital. To make sure the cash keeps flowing, it is important to always know the state of your company's financial affairs. Closely managing your finances will help you avoid unforeseen business debts, and ensure you have enough cash on hand to invest in and grow your business. For example, frequently reviewing your expenses will help you fine-tune where your money goes. It is also important to stay on top of invoicing to maintain positive cash flow. All in all, developing strong day-to-day money management will help you manage future obstacles and fund growth.
Achieving new business success requires a combination of knowing exactly what you need to do and recognizing when to seize opportunities. The six steps above will help you reflect on the success you and your team have achieved this year, and plan and prepare for growth in 2020.
Security Business Capital's Invoice Factoring Services
Do you need extra cash to prepare for a new year and keep your finances in check? Security Business Capital has built a dedicated team of individuals with years of expertise in providing flexible cash flow solutions that help businesses grow and thrive. Our invoice factoring services can transform your business' cash flow, enabling you to effortlessly cover daily costs and easily jump at opportunities to expand. Oil and gas services, temp staffing, manufacturing and distribution, and transportation are just a few of the business types that can use Security Business Capital's invoice factoring services to generate cash on hand.
To learn more about how our invoice factoring services work and how they can help your business grow, contact us today for a free quote and consultation.