Proven Strategies for Getting Your Clients to Pay Invoices on Time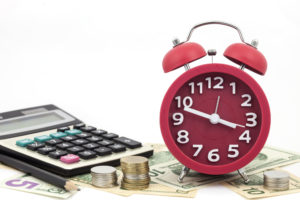 Of the many challenges involved in running a small business, money management is one of the toughest, most time consuming aspects. Getting your customers to pay their invoices on time has proven to be one of the most difficult challenges. Slow payments can seriously hurt your business' cash-flow. A lack of sufficient cash-flow then impacts your business' ability to cover day-to-day operating costs, as well as, the flexibility to grow and expand.
So how can your business improve the collections process and encourage your clients to pay their bills faster? After all, who wouldn't want to avoid the often awkward and uncomfortable situation of having to remind clients about late payments on an invoice. The following 7 strategies will help you create a seamless collections process:
Establish a consistent payment schedule
It is incredibly important that you create a disciplined process for invoice collection, and then stick to a regular payment schedule. If your client is expecting an invoice on the 1st, make sure you deliver your bill on that date each month. If you are billing for a project, send the invoice as soon as that project is finished; linking the completed work and the payment together is a proven way to receive immediate payment. All in all, maintaining a consistent billing schedule could be the difference between getting paid and not getting paid. 
Provide new clients with clear contracts
It is also essential that you have a written agreement between you and the client. This contract needs to clearly outline all terms, deadlines, fees and other key details. Going over this information upfront ensures that you and your client are on the same page, and will hopefully prevent any disputes down the road. Some of the important aspects to cover in this contract include: what services or goods are being provided, what the rates are, when deadlines will be, what happens when a deadline is not met, whether upfront payments will be allowed, how you expect to be paid and how non-payment will be settled. 
Make the invoicing process as simple as possible
Rather than relying on the lengthy process of sending invoices through the mail, you can automate the process through invoice solutions and accounting software. In addition to saving time and money, most automated systems provide payment reminders. If it is a Cloud-based management solution, it will also allow you to create, edit and send invoices from anywhere. The advantage of having such flexibility is that you can securely and quickly access invoices to answer client questions, providing them with the information they need as soon as possible.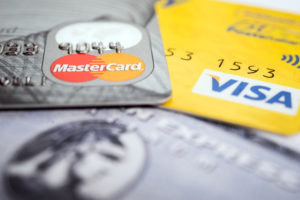 Offer multiple payment options
E-commerce platforms continue to improve and simplify the payment process. Offering multiple payment options ensures your customers have every means of paying you on time; whether they wish to pay you by check, direct deposit, credit card or an online payment system. The more preferred payment options you offer, the easier it will be for clients to pay you and the more likely you will have money coming in. The key is convenience. Remove any barriers that make the payment process inconvenient for your customers.
Frequently review your invoice system
It is important to track invoices and accounts receivable on a regular basis – some recommend doing so weekly. When customers fail to pay within the specified terms (e.g. 30 days), it increases your business' accounts receivable balance. If left unmonitored, these unpaid accounts receivable can have a devastating effect on your business' cash-flow and day-to-day operations. Not to mention, past due accounts tend to become more and more difficult to collect the older they become. Frequently reviewing your invoice system ensures you recognize potential collections issues before they become a problem for your business.
Maintain positive business relationships
Positive business relationships with your customers play a huge role in the payment process. In fact, many invoices that remain unpaid are the result of insufficient or incomplete communication between the business and the customer. Make sure your invoices are clear and complete, and never underestimate the power of a simple "please" and "thank you". For example, "please pay by X date".  If a payment for an invoice does becomes an issue, a healthy relationship based on good communication (both professional and polite) can help you swiftly work through the situation; an agreement can be reached without shattering the working relationship.
Outsource collections and accounts receivable management
If your business is already feeling the negative effects of unattended past-due receivables, your best option may be to outsource collections and accounts receivable to an invoice factoring company, like Security Business Capital. Invoice factoring allows your business to leverage its unpaid accounts receivable to generate cash on hand. Because this cash is money your business has already earned, your business can avoid unnecessary debt. The assistance the factoring company provides for other back-office tasks –checking payment progress, maintaining records, etc. – also considerably reduces the number of hours, resources and employees required for in-house accounts receivable tasks. (Even though you are taking advantages of these services, you still maintain complete control over your business' invoices.)
Security Business Capital's Invoice Factoring Services
The team of experts at Security Business Capital specialize in helping companies secure the funds they need to operate smoothly, grow their business and take advantage of opportunities. SBC's invoice factoring services allow you to use unpaid invoices to secure the cash you need quickly and easily. Invoice factoring is successfully used by many different industries, including: manufacturing/distribution, business services, transportation, oil and gas, among many others. With SBC, there are no hidden fees, no closing costs and no origination fees; just one, low rate that is clearly explained and covers all our services. There are no monthly minimums, and our clients are not required to factor every customer or every invoice.
To learn more about Security Business Capital's invoice factoring option (or our other service options, like PO funding), contact SBC for a free quote and/or consultation.