Permian Basin Oil Boom Boosts Texas Job Growth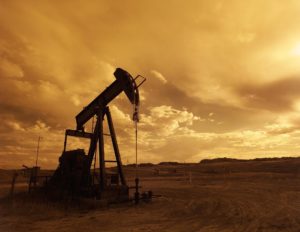 Once deemed a declining conventional basin, fracking and horizontal drilling technology have transformed the Permian Basin into a "Super Basin". In 2018, Texas produced more oil than ever, and experts predict that this volume will only continue to grow over the next few years. In fact, IHS Markit forecasts oil production in the West Texas field to reach 5.4 million barrels per day by 2023 – more than any OPEC country, besides Saudi Arabia.
Even better news for the economy, the Permian boom is fueling Texas job growth. According to data released by the Texas Workforce Commission, the state's employers grew their payrolls by 32,000 in August, which also marked the 26th straight month for job growth. In addition, Texas' already-low unemployment rate dropped a little further, from 4 percent in July to 3.9 in August.
Using a slightly different methodology, the Federal Reserve Bank of Dallas estimated the number of added jobs was actually closer to 46,700 in August; the bank also revised its annual job growth prediction to 2.8 percent for 2018. In truth, the last time Texas saw unemployment rise was in March 2016.
In a recent statement, workforce commission chair Ruth Ruggero Hughs said,
"Texas' world-class employers and highly-skilled workforce continue to demonstrate competitive advantages and provide marketplace opportunities that keep our state the best in the country to do business."
Job Growth Creates Opportunities for Companies
Over the last 12 months, Texas' economy added 394,500 private and government jobs for an annual growth rate of 3.2 percent. The two jobs that have gained the most are mining and lodging (which includes oil and gas activities) and construction. Collectively, these job types have added more than 90,000 jobs since August 2017.
Because of the booming Permian Basin and job growth, companies are now competing with each other for workers. The situation has led many businesses to expand their recruiting areas to South Texas, New Mexico, Houston and even as far as Mississippi. In fact, many are struggling to find enough workers to keep up with the latest shale boom in West Texas. 
When asked what obstacles are creating retention issues, businesses say local housing shortages, family relocations, and working conditions are at the top of the list. To compete for workers and incentivize them to stay in the oilfield, many companies have increased salaries, upgraded their benefits packages to include additional days off to take care of sick family members and added paid weeks off for both maternal and paternal leave. Some companies have even built on-site childcare facilities to address the shortage of available childcare in areas like Midland.
In short, the lack of available labor is a challenge. For many companies in Texas, it has become the No. 1 concern moving into 2019. However, this can present several opportunities such as helping companies stabilize, step back, and reevaluate efficiencies. Businesses can move into more profitable areas within their business while eliminating the less profitable ones.  To ensure there is enough cash flow to manage costs, hire new workers and cover payroll, many oil and gas companies are turning to invoice factoring. Factoring services can help provide additional funds to cover the various general and administrative costs during the interim period.
What Is Oilfield Factoring?
Oilfield factoring gives oil and gas companies the ability to turn their outstanding invoices into immediate capital. Once your business has been approved and an account has been set up, you sell your unpaid invoices to the factoring company at a discount. The factoring company then advances the working capital needed against your business' unpaid accounts receivable.
The initial cash you receive – the "advance rate" – typically ranges from 80% to 90%, but it is ultimately determined by the size of the transaction. Your customer is then obligated to pay the factoring company, according to the terms of the invoice (usually within 30 to 60 days). Once the factor has collected payment from your customer, you will receive the remaining balance of the invoice minus a small factoring fee.
In the meantime, your business operates as usual. Rather than having your time tied up chasing down customer invoices, you can focus on new projects and opportunities. Your business can use this cash to cover day-to-day costs and meet payroll. This quick capital can also be used to cover cash flow gaps, hire additional workers, say "yes" to new projects and purchase supplies.
Some of the biggest benefits of using invoice factoring to generate cash on hand for your business include:
Fast Funding – Once you have been approved by a factoring company, you will receive your cash within days – in as little as 24 hours.
Simplicity – The invoice factoring process is known for being fast, simple and straightforward, making it a great option for weekly payroll funding or taking on new projects.
Debt-free – Invoice factoring is not a loan. Because your business is provided with cash it has already earned, you avoid new debt.
Outsourcing – You can also take advantage of the assistance factoring companies with tedious tasks, like checking payment progress and managing records.
Industry expertise – Located in the heart of the Permian Basin, our team has decades of experience in pairing oil and gas companies with flexible cash solutions that help them thrive, like invoice factoring.
Security Business Capital's Invoice Factoring Services
When it comes to oil and gas factoring no one knows the U.S. oilfield industry like the team of experts at Security Business Capital. We understand the need for quick cash to take advantage of the many opportunities this historic oil boom presents. Our invoice factoring services will provide the fast source of funding you need to hire more workers and increase the size of your business in 2019. Whether your business engages in oilfield hauling, pipeline construction, drilling, exploration services or another facet of the oil and gas industry, invoice factoring can help.
If you would like to learn more about how our invoice factoring services work, get in touch with us today for a free quote and/or consultation.