Oil and Gas Industry Outlook: Trends, Opportunities and Predictions for 2019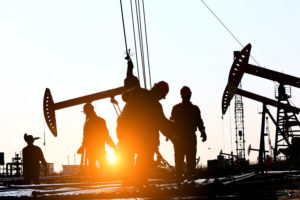 Oil production in the U.S. has been growing at an overwhelming pace. In fact, the federal government just announced that the U.S. surpassed the 1970 record for oil and gas reserves, roughly doubling the amount of discovered petroleum in the ground in the past decade. Containing more than 40 percent of all active U.S. drilling rigs, the Permian Basin in West, Texas has been credited for most of this explosive growth.
As we wrap up 2018, the biggest question is where is the oil and gas industry headed? What is the current state of the industry, and what opportunities will 2019 have to offer? What trends have we experienced in 2018, and what impact should we expect this next year? The following list details current trends, as well as opportunities and predictions for the coming year.
Oil Prices Set for Rebound
In its November Short-Term Energy Outlook, the U.S. Energy Information Administration (EIA) forecasts Brent crude oil prices to average $72 per barrel and West Texas Intermediate to average $65 per barrel in 2019. In addition, the EIA estimates that the U.S. crude oil production averaged 11.4 million barrels per day (BOPD) in October; a slight dip from September levels, due to hurricane-related outages in the Gulf. It also estimates that U.S. crude oil production will average 10.9 million BOPD at the close of 2018, with that average rising to 12.1 million BOPD in 2019. All in all, researchers say that U.S. crude oil and natural gas production should continue to be strong next year, even though the outlook for prices is more complicated than it was last year.
Permian Basin Boom Continues
This year, for the very first time, the Texas Gulf Coast exported more crude oil than it imported, according to the Energy Department. In fact, Texas is now on track to produce more oil than either Iran or Iraq. New and rapid technological advances in fracking, the process of unlocking oil and gas in tight shale deep underground, have made it cost effective to drill oil in the vast Permian Basin. These improvements in oil extraction methods are quickly transforming West Texas, allowing drillers to produce more oil than ever before. While no one can be certain how long this boom will last, industry experts share they are confident production will continue at high levels for decades to come.
Recruiting Talent is Still a Challenge
This explosive growth has taken a toll on human resources within the oil and gas industry. Some of the most experienced and qualified people find themselves on the outside of the industry trying to find their way back in (after being let go during the last downturn), or they have chosen not to return because of the inconsistency of a boom-and-bust industry. Meanwhile, new younger workers shy away from employment in oil and gas because they know a price downturn could quickly result in job loss. To overcome this challenge, industry leaders say companies will have to do more than offer high pay like they have in the past; they will need to add better working conditions, more affordable housing and better benefits to recruit and retain workers.
Small Towns Strive to Keep Pace
Many small, West Texas towns are still trying to balance the advantages of the oil boom with the dramatic impact it has had on their communities. Midland, Pecos, Andrews, Big Lake, Crane, Fort Stockton, McCamey, Monahans, Orla and Ozona, to name a few. What were once sleepy little towns, have nearly doubled (even tripled) in population. Housing prices have skyrocketed, teachers and physicians come and go, and streets are congested with semis carrying water, oil, pipes and tanks. These towns are now striving to become a place where people want to stay, raise their family and get an education. Overall, their goal is to avoid becoming a transient community and create a stable economy for residents and businesses alike.
Pipeline Construction in Full Swing
Towards the end of this year, some operators have been forced to slow activity in the U.S.'s biggest oilfield after the Permian's rapid production growth created a serious pipeline crunch. With the Permian Basin currently growing at an 800,000 BOPD annualized pace, experts say it is only a matter of time before pipelines run out of space. Fortunately, there are at least three major pipelines projects scheduled to come online in 2019. Great news for producers in the Permian Basin facing scarce pipeline capacity until late next year. In the meantime, the number of wells drilled and waiting to be fracked – once the pipelines are ready – has increased to 3,866.
Thanks to the explosive growth of the Permian Basin, the U.S. oil industry is breaking records this year. With new pipelines coming online by late 2019, the region is set for even greater growth over the next two years. For oil and gas companies, now is definitely the time to keep an eye out for opportunities.
Improve Your Company's Cash Flow with Invoice Factoring
Do you need a flexible funding solution to boost your business' cash flow, so you can prepare for the opportunities a new year and a historic oil boom present? If so, you should consider invoice factoring. Invoice factoring is a financing tool that allows your business to sell its outstanding invoices at a discount in exchange for quick capital. Since the factoring company is buying receivables at a discounted rate, your business does not take on new debt; your business is simply being provided money it has already earned.
When it comes to oil and gas factoring, no one knows the U.S. oilfield industry like the team of experts at Security Business Capital.Security Business Capital has built an experienced and dedicated team of individuals with years of expertise in providing flexible cash flow solutions that help businesses thrive. Security Business Capital is located in the heart of the Permian Basin and is ready to empower businesses with the cash they need to succeed.
Our oilfield invoice factoring services will provide the quick source of funding you need to pay bills on time, invest in additional equipment, hire more workers and increase the size of your business in 2019. Oil and gas services, temp staffing, manufacturing/distribution and transportation are just a few of the business types that can use Security Business Capitals's invoice factoring services to generate cash on hand.
If you are interested in learning more about how our invoice factoring services work and how they can help your business grow, get in touch with us today for a free quote and/or consultation.