Managing Millennials: How to Integrate Millennials into Your Small Business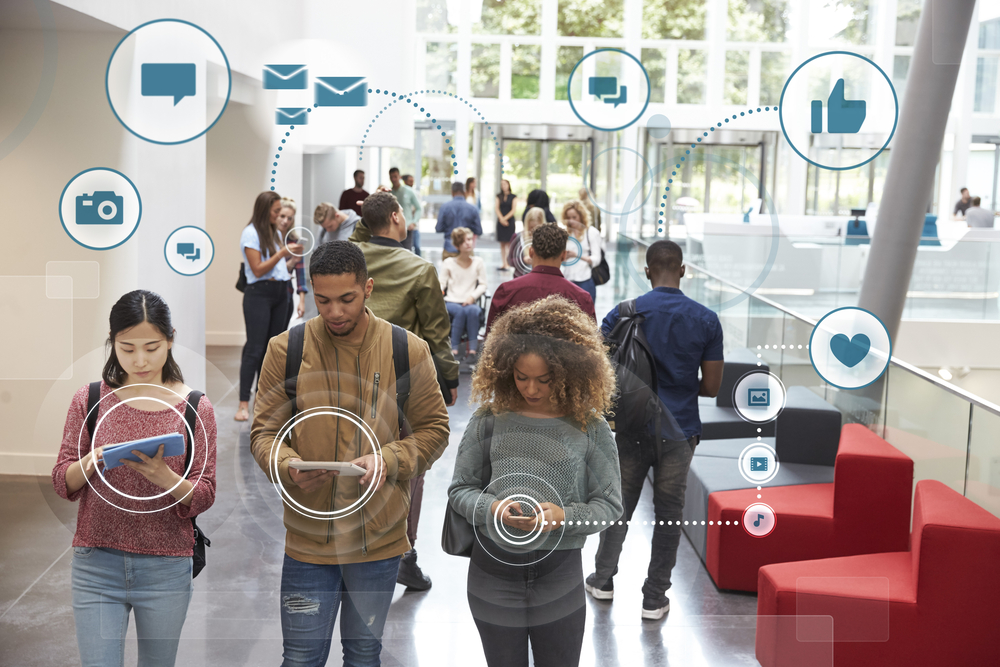 Small businesses today are faced with a new challenge: integrating and managing millennial employees. No longer the youngest generation on the scene, millennials are gaining experience and maturing into higher-ranking professionals. Consider the many reasons why this generation is the key to the future of your small business, and how to effectively manage millennials so they continue to perform at the highest level within your team.
Who are the Millennials?
According to the U.S. Census Bureau, millennials are those born between 1982 and 2000. These 72 million individuals – or 25 percent of the domestic population – make up the largest of any such group in the last three decades. Millennials are also the most educated groupof young adults, with a third of older millennials(ages 26-33) having earned at least afour-year college degree.
Millennials have often been stereotyped as being needy and entitled, having high expectations, spending their days browsing social media and tending to jump from one job to another with no real direction or commitment. While stereotypes may hold some truth, they are just one part of the story. In truth, millennials are arguably the most resilient and adaptive generation.
Millennials grew up during the September 11 terrorist attacks and the Great Recession. They have had to deal with the worst graduate employment market our country has experienced in decades and have dealt with outrageous university fees and student loans. It is safe to say millennials have had more than their fair share of serious long-term challenges.
Managing Millennials is an Opportunity
Millennials have been transforming the workplace for some time now. As an incredibly adaptive and resilient generation, millennials are a huge opportunity for small businesses. They are creative, innovative, and often display a high amount of self-confidence. The first generation to grow up with technology, they are also very tech-savvy. They not only believe in value for their work, but also strongly favor brands that focus on making a social impact and support a cause.
Millennials' tendency of frequent career change is an asset, not a liability. It is further evidence of these individuals' resilience and willingness to take career risks to be successful; they are not afraid to make a new start at a new firm to achieve their fullest potential. Millennials are collaborative, resourceful, entrepreneurial in spirit, and are big on communication. Their eagerness to find more efficient ways of doing things can breathe new life into your small business.
How to Effectively Manage Your Millennial Staff
Revamp the career ladder
Create a collaborative workplace culture
Help them collect experiences
Let them manage technology
Share your small business' purpose
Revamp the career ladder
Research from Gallup revealed that around 60 percent of millennials are currently open to a new job opportunity and are by far the generation most likely to switch jobs. Why? Millennials' engagement in the workplace is much lower than that of other generations. The majority of millennials (55%) are not emotionally or behaviorally engaged at work. To ensure millennial workers thrive at your small business, consider implementing a faster job rotation – especially in the first year. Allow them to move across job functions, learn new skills and meet new people.
Create a collaborative workplace culture 
It is also important that you create a work environment where millennial employees can collaborate and work closely with others. Millennials also thrive in situations where they can multi-task. In providing opportunities where they can socialize, you will probably discover that while they socialize they are also working hard brainstorming ideas, finding faster ways of completing tasks, comparing notes, etc. Be sure to take advantage of millennials' strength in sharing information, and their potential to shape and lead teams in your small business.
Help them collect experiences
Millennials prioritize experiences over material goods. According to research by Millennial Marketing, 69 percent of millennials say they crave adventure. In addition, 79 percent of millennials would like to visit all 50 states, and 75 percent would like to travel abroad. Millennials are the future of global business. Spend some time mapping out how your business can offer millennial employees the chance to collect experiences. For example, participation in corporate social responsibility projects, exposure to key projects, leadership opportunities, business travel, etc.
Let them manage technology
Millennials are used to exploring for information. As per Millennial Marketing research, 56 percent of millennials report they are usually the first to try new technology. For this generation, technology is simply expected. Give your millennial employees the responsibility of managing technology in your business. From growing your use of social media and boosting marketing efforts to improving collaboration among employees, giving millennials digital freedom can be a huge benefit to your small business.
Share your small business' purpose
Over the past few years, millennials have been increasingly engaged in philanthropic causes. A recent Cone Communications survey found that millennials are more likely than other generations to research issues a business supports and to what extent that business contributes. Emphasizing how your small business is involved in the community and offering opportunities for them to participate in projects will not only help you recruit millennials, but also encourage their loyalty.
Managing millennials within your small business will require a little extra time and planning, but the reward will be significant. A few management changes will ensure you retain their bright, motivated minds and enable them to perform at their very best. Their fresh ideas, need for communication and willingness to collaborate will not only strengthen your team, but also benefit your small business as a whole.
Security Business Capital's Cash-Flow Solutions     
Are you one of the many businesses hoping to hire employees this year, but lack the necessary cash-flow to do so? Security Business Capital's invoice factoring services provide the working capital you need to seek out creative, driven individuals to continue growing your small business. If you are interested in learning more about how our invoice factoring services work and how they can help you build your team, get in touch with us today to schedule a consultation.