How Factoring Can Help Your Staffing Company Expand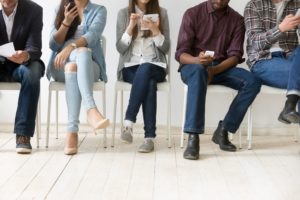 Invoice factoring is a financing tool used by many different business types, including staffing agencies, to convert unpaid invoices into immediate working capital. Staffing agencies recruit for a wide variety of positions and serve many different industries, which means their invoices are often paid at very unpredictable times. As a result, many staffing agencies regularly turn to factoring companies to overcome their cash flow issues.
Staffing Agencies Face Unique Challenges
Staffing companies have a business model that is different than most small businesses, which means they face unique payroll funding challenges. For example, your client does not receive your agency's bill until the employee has worked and submitted a timecard. Unfortunately, this process can take weeks, or even months, before your agency receives its first payment. For a business whose primary focus is getting people paid, this obviously creates a big cash flow problem.
Without sufficient working capital, your staffing agency will struggle to overcome the challenges of expansion. The costs of administrative operations like employee onboarding, timesheet management and payroll processing can add up quickly as your business grows. Meanwhile, customers expect placements to be filled within days; this puts a lot of strain on your cash-strapped firm to recruit, onboard and pay workers, all within just a week or two.
What is Staffing Factoring?
As your firm expands, you will need to find a flexible financing solution that helps you manage growing overheads and quickly fulfill new and larger contracts. Factoring invoices allows your staffing agency to use outstanding invoices to generate cash fast. Essentially, your business is selling its accounts receivable, also know as invoices, to the factoring company at a discount. The factor will then quickly advance 80% to 95% of an invoice's value, known as the "advance rate".
Because you are selling the unpaid invoices, the factoring company assumes the responsibility for collecting on the invoices. The fact that your business is being provided money it has already earned for its immediate cash needs has also made factoring a very attractive cash solution. Invoice factoring is not a loan, so there is no debt (or interest) for your business to repay.
How Staffing Factoring Works
One of the biggest advantages of using invoice factoring is how simple and straightforward the process is, especially compared to the tedious application requirements of traditional lending options. There are typically five steps in the invoice factoring process:
Invoice Your Customers
The first step in the process is to invoice your customer for the services fulfilled. For the invoice to qualify for factoring, the invoice must be payable within 90 days.
Partner With a Factoring Company
The next step is to complete an application and partner with a factoring company. Once approved, a contract is signed between you and the factor detailing the rates and limits.
Receive Your Initial Advance
Your business submits and sells its outstanding invoices to the factor. The factoring company then quickly gives you an initial advance of funds -up to 95% of the invoice. (The initial advance rate is ultimately determined by the size of your transaction and your industry.)
The Factor Collects Payment
While the factoring company works on collecting payment from your customer, you conduct business as usual. If you need to, you can even submit new invoices during this time for further funding.
Receive the Remaining Balance
Once the factoring company receives payment from your customer, the factor will then take their fee and forward you the balance. This fee will be based on the size of the invoice and how long the invoice is expected to remain unpaid.
How Staffing Factoring Can Help
As you have likely already experienced, it is impossible to predict when your invoices will be paid, due to the unpredictability of client payments. Invoice factoring can help you grow your business by providing quick access to capital for your day-to-day operating costs and plans for expansion. With reputable factoring companies like Security Business Capital, you can receive cash within days of submitting an application. This fast source of funding also frees up the capital you need to take on new clients by providing funds prior to your customers paying their invoice.
Do you own a large staffing firm? You can use invoice factoring to outsource your accounts receivable process to save time and resources, time and resources you can then refocus on growing your business. Is erratic cash flow a problem for your firm? Factoring invoices will help you have a better idea of exactly how much money you are getting and when. You will also have the cash necessary to offer more competitive wages and seize opportunities when they come your way.
The bottom line: invoice factoring can help your staffing agency overcome short-term cash flow gaps, easily make payroll and grow your business operations. Applying is easy. Your business can be approved in a matter of days and have cash in your business' bank account in as little as 24 hours.
Security Business Capital's Invoice Factoring Services
Security Business Capital, based in Midland, Texas, is a premier invoice factoring company with years of experience. The team of experts at SBC specialize in helping companies secure the funds they need to operate smoothly, grow their business and take advantage of opportunities. Staffing agencies of all sizes successfully use Security Business Capital's invoice factoring services to generate cash on hand.
If you are interested in learning more about how our staffing factoring services work and how they can help your business grow, get in touch with us today for a free quote and/or consultation.