Demand for Water and Sand Continues to Challenge Oilfield Companies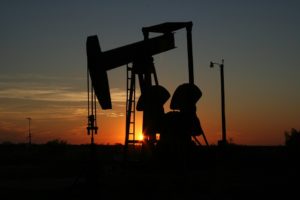 In the dry, dusty plains of West Texas, the two most important commodities right now are water and sand. The rush to pump oil out of the West Texas shale has quickly catapulted the U.S. to record-high production levels, but it has also created challenges. The booming Permian Basin has led to a huge demand for both sand and water, with no end in sight.
Ryan Sitton, a commissioner on the Texas Railroad Commission, commented on these growing pains, saying,
"Right now, everything's an issue: Water, sand, buildings, transportation. You name it."
No stranger to the boom-to-bust nature of the oil industry, the Lone Star State has seen its share of ups and downs. In 2014, the industry was strong, but then quickly crumbled in 2016. Just two years later, the number of active oil rigs in the Permian Basin has grown exponentially since the lowest rig activity in April 2016.
What changed? New technology is transforming oil production. Fracking has become more prevalent in the wake of the last oil bust, making it more cost-effective for companies to drill in tight shale. These intense techniques combine horizontal drilling with industrial-scale hydraulic fracturing. The process involves explorers blasting water, sand, and chemicals deep underground to further open cracks in the shale to allow oil and natural gas to escape.
As production has increased dramatically, so has the demand for water and sand use. According to the IHS Markit Proppant IQ 2Q 2018 Analysis report, the market value for frac sand exceeded $4 billion in 2018, and will reach nearly $6 billion by 2023 – it was $1.3 billion in 2016.  
This extreme demand for sand and water and the rapid growth of the industry has created many opportunities for businesses, especially oilfield transportation companies. Water hauling and sand hauling companies have more chances than ever before to take on new projects or new clients. However, opportunities for business growth can also be accompanied by unsteady or low cash flow.
Rapid growth not only causes a cash flow shortage, but the equipment used by water and sand haulers is also pricey. To keep up with the growing demand for water, sand and general business expenses, these oilfield hauling companies need quick capital. This need for capital, is just one of the many reasons more and more oil and gas companies are turning to invoice factoring.
What is Factoring for Water and Sand Haulers?
Invoice factoring is a financing tool that allows businesses like water and sand hauling companies to sell their outstanding invoices at a discount in exchange for quick working capital. Once your business has been approved with a reputable factoring company, you select the invoices you wish to factor. The factor then advances the working capital needed against your business' unpaid accounts receivable.
The initial cash your business receives – the "advance rate" – typically ranges from 80% to 90%, but is ultimately determined by the size of the transaction and industry. Your customer then pays the factoring company according to the terms of the invoice. Once the payment has been collected from the customer, the factor will then provide the remaining balance of the invoice, minus a small factoring fee.
Invoice factoring is a financing solution that provides financial stability for long-term growth by providing your company with the money it has already earned.
Why do Oil and Gas Companies Choose Invoice Factoring?
The West Texas oil boom has created supply chain constraints in the Permian Basin. Fracking all that oil, for instance, requires vast amounts of sand that must be trucked in. While this drives up drilling costs, it also creates new jobs opportunities for sand hauling companies. Swelling volumes of water are also increasingly expensive for Permian Basin companies to deal with because contaminated water must be put back into the ground in disposal wells or trucked out of the area.
If there is a gap between when cash comes in and expenses are due, it will be hard for companies to cover day-to-day operating costs or seize opportunities. The factoring companies provide working capital that can be used to meet payroll, purchase equipment, hire more workers, cover various expenses, and keep your business operating smoothly. Access to quick cash also ensures your business can say "yes" to the new job and purchase supplies.
Because invoice factoring is only limited by the number of eligible invoices a business has to factor, it is ideal for a growing company. Water and sand haulers, hot shot, belly dump, and winch trucks are just a few of the oilfield transportation companies that use invoices factoring services to generate cash on hand. Oilfield hauling, welders, tank cleaners, pipeline construction, drilling, and exploration services are just a few of the other oil and gas service companies that also take advantage of this financing solution.
Security Business Capital's Invoice Factoring Services
Located in the heart of the Permian Basin, no one knows the U.S. oilfield industry like Security Business Capital. Our oilfield invoice factoring services will provide the quick cash solution you need to pay bills on time, invest in additional equipment and hire more workers. We have built an experienced and dedicated team of individuals with years of expertise in providing flexible cash flow solutions that help businesses thrive.
If you are interested in learning more about how our invoice factoring services work and how they can help your business grow, get in touch with us today for a free quote and/or consultation.