Common Reasons Small Businesses Choose Invoice Factoring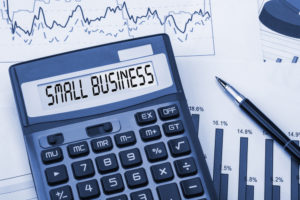 With so much emphasis on what invoice factoring is and what it does, the reasons why businesses choose invoice factoring over other financing options are often left undiscussed. Since every business will have its own set of unique needs, goals and challenges, these reasons can vary. With more and more businesses turning to invoice factoring, there are several that stand out as the most common.
Traditional Lenders Refuse to Work with Me because I am a Startup
One of the most cited reasons, many businesses turn to invoice factoring companies because they have been unable to secure a traditional bank loan or a line of credit. Invoice factoring is ideal for business startups, those recovering from a rough financial period or businesses that wish to avoid giving up equity. Since eligibility for invoice factoring is largely based on the creditworthiness of customers, it is successfully used by both thriving companies and business startups. Even if you are struggling with credit issues, loans, or other lines of credit, you can still be approved for invoice factoring services.
My Business is Growing Rapidly and I Need to Boost Cash-Flow to Keep Up 
Many business owners assume that invoice factoring is only for those in a precarious financial situation. On the contrary, rapid success also creates a need for steady cash-flow. To sustain continued growth, your business will need additional capital to pay higher expenses, hire new staff, purchase more materials, etc. Many factoring companies, like Security Business Capital, offer same day funding which makes invoice factoring an ideal solution for quickly increasing cash-flow.
I Need Cash to Carry My Business Through Slow Periods
Seasonal businesses cash-flow management is challenging. If your business' operations are cyclical, it will be even more important to ensure there is available cash when the work tapers off. During the slow season, your business will still need to cover the usual expenses. Some business types also incur expenses as they prepare for the next busy season. Invoice factoring is a flexible solution that allows you to factor receivables when you need extra cash the most. During busy periods, your business can accumulate funds. During slow periods, your business can use this cash to meet ongoing expenses.
I Want to Build My Business' Credit
One of the biggest benefits of using invoice factoring is that it provides an alternative to creating debt. In fact, it can help you eliminate it. Since factoring provides your business with cash it has already earned, your business avoids adding a burden of debt. By receiving your Accounts Receivable funds sooner than terms, it allows you to take advantage of early-pay discounts and settle previous loans. Reducing the amount of prior debt will improve your credit score and strengthen your business' financial position.
My Goal is to Take My Business to the Next Level
If goals for future expansion are part of your business plan, invoice factoring can help your business make those plans a reality much sooner than it could on its own. Many businesses have to wait up to 60 days – in some cases, even longer – to receive payment from their customers. With invoice factoring, your business can skip this waiting period by factoring those invoices; this frees up much needed cash to invest in pursuing new and even larger orders.
How does the Invoice Factoring Process Work?
Essentially, the invoice factoring process is a financial transaction that involves your business selling its accounts receivables to a third party – the factor – at a discount. The factoring company then quickly advances the working capital needed against your business' unpaid accounts receivable. Keep in mind that rates are determined by industry, volume, the credit worthiness of the customer, the likelihood of a short payment and the overall risk associated with the account.
With Security Business Capital, you also get to choose which credit approved customers you wish to factor, as well as which invoices you want to factor from those customers. By avoiding unnecessary debt and securing much needed cash, your business can use the money it has already earned to grow, expand, maintain a good credit rating and stay ahead of the competition.
The Security Business Capital team specializes in aiding businesses secure funding to be able to seize opportunities and grow efficiently. Our different factoring services like invoice factoring for example, allows you to use unpaid invoices to secure the cash flow your business needs quickly and painlessly. Invoice factoring is successfully used by a wide array of business types, including: manufacturing/distribution, business services, transportation, oil and gas, among many others.
For a free quote and/or consultation, contact Security Business Capital today!