8 Small Business Startup Costs You Should Expect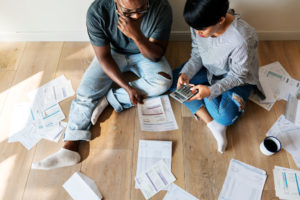 As thrilling as it is to start a business, it can also be very stressful wondering if you have estimated your startup costs accurately. This uncharted terrain can be even more overwhelming for first-time entrepreneurs. To help you determine if you can afford all your business startup costs and whether your business can sustain itself, consider the following list of 8 small business startup costs you should plan for:
Equipment
Most new businesses will have an immediate need for equipment that requires financing. For example, if you are a transportation company, you will need to quickly finance a truck. If you are an oilfield services company, you will need capital for drilling rig systems, tanks and pumps. For a construction company, equipment costs will include everything from basic tools to heavy-duty vehicles. The majority of businesses today – in any industry – also need computers to operate efficiently. Keep in mind, depending on your industry, costs could add up even faster if you need to supply multiple employees with equipment.
Fees and Permits
When you are ready to start your business, choosing a business entity will be at the top of your to-do list. Your decision will ultimately determine the way you pay your taxes. It can also affect your business loan applications. If you choose to incorporate your company, for example, it will be considered a separate legal entity; this will require you to file articles of incorporation with your state, which does come with a price tag. (You can go over the Small Business Association's state-by-state breakdownto see how much it will cost to incorporate in your state.) Depending on your business type and industry, you may also need to register and apply for federal or state licensing and permits.
Office Space
Considering office space will be a sizeable portion of your fixed costs, it is really important to take your time and find a location that is right for your business plans. Because renting and buying are both fairly expensive, many small business owners choose to operate from their homes at first. Some service-based businesses choose to travel directly to their clients to reduce costs. If you are ready to make a purchase or start paying rent, keep in mind that it could take months to find a location or setup a lease. Make sure you also factor in utilities and operational costs to avoid unexpected expenses down the road.
Inventory
For the service-based business, inventory startup costs are probably not something you will have to plan for. If your business is in the manufacturing or distribution sector, on the other hand, you will likely need inventory right away. Ordering inventory can be challenging. Especially in the beginning, you do not want to risk not having a product a customer needs and losing a sale. On the other hand, having too much inventory risks spoilage, damage or having a product that simply will not sell. To make sure they have enough working capital to keep up with fluctuating inventory needs, many businesses use invoice factoring for quick financing.
Payroll
Even if your business is not generating money yet, you will still have to pay the employees you have hired. You should be allotting a certain amount to pay yourself as well. Keep in mind that payroll also includes: benefits, bonuses, commissions, and overtime pay. You should also plan for your team to grow over the course of the first few years as your business does. Worried about covering payroll during periods when cash is tight? Again, many business owners turn to an invoice factoring company. The working capital they provide can quickly boost cash flow and provide the flexibility you need to meet payroll.
Professional Consultants
While it is true that small business owners wear many hats, it is important that you avoid trying to wear all of them. It might be tempting to do everything yourself and save money, but there are a few professionals you should not do without. A certified public account (CPA), for example, can walk you through the different legal structures, advise you on which benefit program to implement for employees and check to make sure you are complying with state and federal regulations. When it comes time for taxes, they can also help you save huge sums of money in deductions. Bookkeepers and attorneys are also extremely helpful in keeping your operation organized and saving you from making major (costly) legal mistakes.
Website
In the technology-driven world we live in, having a professional website and overall online presence is a must. It is important that your website is user-friendly, provides clear information about what your brand is, explains the services or products you offer and lists your hours and contact information. If you feel fairly tech-savvy, you can easily build your business website yourself, thanks to services like WordPress, Wix, Weebly and Squarespace. These content management systems (CMS) typically range from free plans to premium plans with monthly or yearly subscription costs. If you do not feel comfortable tackling this task yourself, it might be worth the investment to hire someone to build your business website for you.
Insurance
Your home, health and vehicle are not the only things in your life that need protection – your business needs protection too. Deciding which kind of insurance is right for your business will depend entirely on your business type, industry, number of employees and other risk factors. For example, a sole proprietor running an online business will have far fewer insurance requirements than an oilfield services company with many employees. While each startup's insurance needs will differ, there are several different types of insurance you should look into to protect yourself: general liability insurance, commercial property insurance, worker's compensation insurance and errors and omissions insurance.
Before launching your new business, make sure you conduct market research about your prospective industry. It is also important to consider what financing options are available to you before you need them. Taking these steps will ensure you fully understand the challenges you might face, and how you can quickly get your business back on track for success.
Where to Find Flexible Startup Financing
Do you need capital to cover startup costs and boost cash flow? The team of experts at Security Business Capital specialize in helping companies secure the funds they need to operate smoothly, grow their business and take advantage of opportunities. Security Business Capital's invoice factoring services, for example, allow you to use unpaid invoices to generate the cash you need quickly. Because your business receives cash it has already earned, your business maintains flexibility without adding a burden of debt. oilfield factoring, temp staffing, manufacturing/distribution and transportation are just a few of the business types that use Security Business Capital's invoice factoring services.
If you would like to learn more about how Security Business Capital's invoice factoring services work and how they can help your business grow, reach out to us today for a free quote and/or consultation.