7 Marketing and Customer Experience Trends Revolutionizing the Manufacturing Industry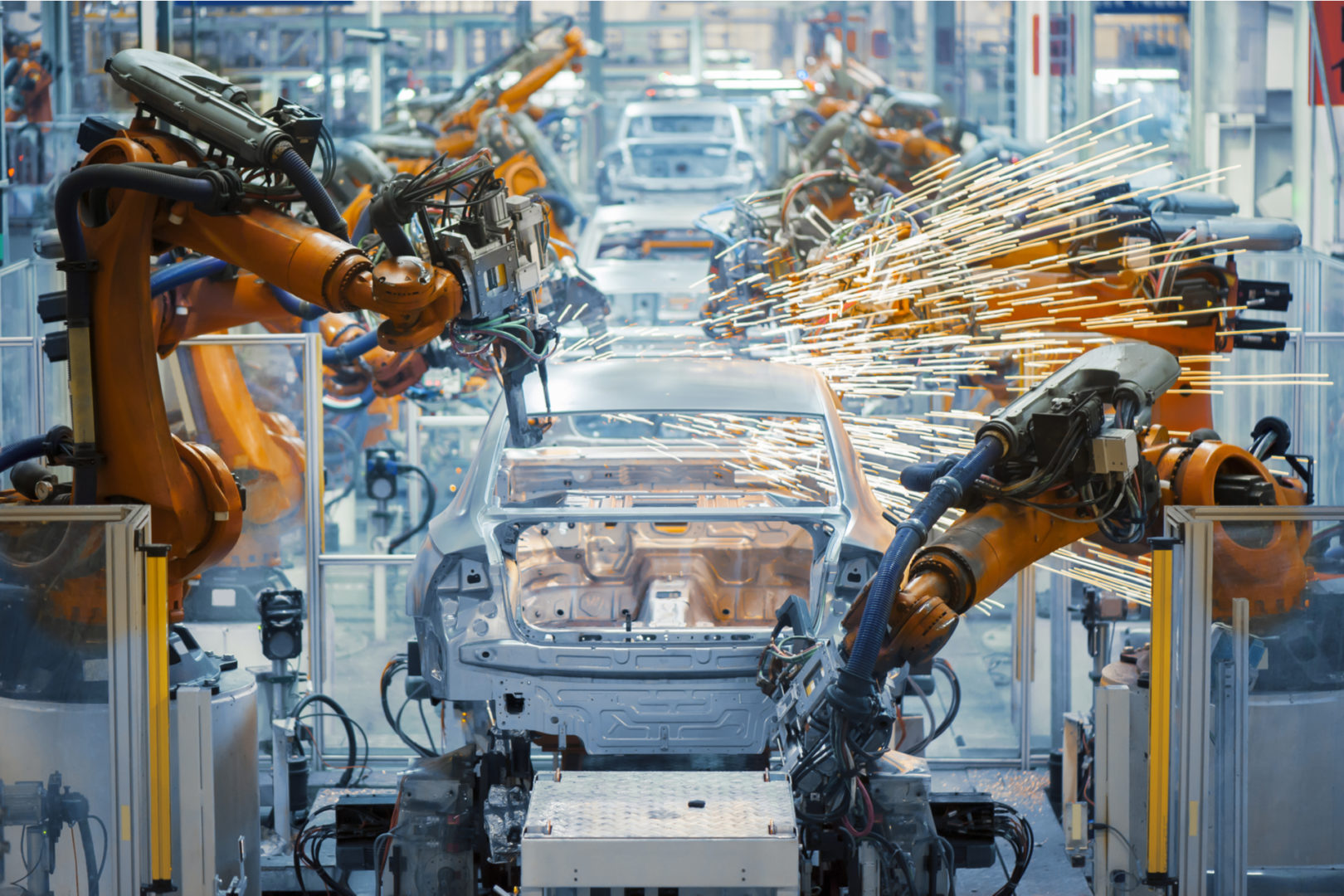 The relationship between manufacturing companies and their customers is being revolutionized by various marketing and customer experience trends. Gone are the days when word-of-mouth marketing practices and a firm handshake were enough to win new customers and seal the deal. The Internet and new technologies have significantly picked up the pace of marketing, which has made go-to channels and strategies of just a few years ago less effective today.
In truth, digital marketing is relatively new for many manufacturing companies. With so many new approaches to engaging current clients and winning the attention of potential customers, the challenge for manufacturers is deciding which ones will work best for their unique company. The risk in not keeping up with the latest trends is missing out on valuable leads and opportunities.
To help you stay up-to-date, the team at Security Business Capital has gathered the most discernible  trends emerging for the manufacturing industry. Incorporating these 7 relevant trends will help you empower customer relationships and drive growth, both now and in the future.
1.   Artificial intelligence
Manufacturers today are faced with short time-to-market deadlines and an ever-increasing complexity of products. Meanwhile, customers' expectations and demands have also grown. To boost quality and competitiveness, forward-thinking manufacturers are already researching the possibilities of using artificial intelligence (AI) to improve customer service. Enabling predictive maintenance, spotting consumer behavior patterns and maintaining high levels of quality are just a few of the ways AI is transforming the customer experience.
2.   Subscription-based business models
The subscription-based business model, also known as the "as-a-service" model, has disrupted a number of commercial industries over the last few years. It is now moving into manufacturing and upending the status quo. This model offers new advantages for both customer and manufacturer. Manufacturers can build a more predictable, long-term relationship with customers, while customers eliminate the risk of owning machinery with no infrastructure or cash to make repairs (or replace) down the road. Ultimately, it provides customers with the flexibility and customization they expect today.
3.   Content marketing
Like digitalization, content marketing has also taken the manufacturing industry by storm. According to the digital marketing agency, Ironpaper, 85% of manufacturers are currently using content marketing in some form. In addition, 72% say creating high-quality content is an ongoing business process, not simply a campaign. Why? Content marketing plays a critical role in educating your prospects (and customers) and building relationships with them long before they are ready to partner with your company. Creating valuable content that answers key questions throughout a prospect's buying journey has quickly become a non-negotiable.
4.   Responsive Design
"Responsiveness" refers to the amount of time it takes to load and display a web page correctly across a variety of browsers and devices (desktop, tablet and mobile). Especially over the past few years, it has become even more critical for companies to adopt a responsive design to ensure their website is useful and effective. According to statistics, the number of mobile users will reach 4.78 billion by the end of  2020. As more consumers rely on their smartphones to research and purchase products, creating a mobile-friendly website has become a necessity.
5.   Video Video Video
While it is important to provide an ample amount of written content for your site visitors, don't overlook one of the most crucial components that buyers love: video. Video content allows your manufacturing company to deliver complex information (e.g. how-to, case studies, demos, testimonials, announcements, etc.) while providing an interactive, engaging user experience. In fact, 95% of a message is retained when a viewer watches a video, versus just 10% when reading text. 68% of people say they prefer to learn about a product through video. More than anything, video preserves face-to-face connections that can easily be lost in other online sales experiences.
6.   Influencer marketing
There is a common misconception that social media and influencer marketing is more suitable for B2C (business-to-consumer) than B2B (business-to-business). While their potential remains largely untapped by the manufacturing industry, influencer marketing and social media are actually excellent avenues for consistent and reliable growth for manufacturing companies. Social media profiles can help manufacturers get in front of business owners and key decision makers and build brand reputation and authority. Meanwhile, influencer marketing allows manufacturers to showcase products and connect to and engage an even wider market.
7.   Digital personalization
Personalization is easily one of the biggest – if not the biggest – digital trends manufacturers are aiming at today to improve the customer experience. As the buying journey becomes even more digital, mass personalization will be more important than ever before. The most successful brands ensure each stage of the customers journey is filled with relevant and personalized content in real-time. TCS's 2019 global study, Winning in a Business 4.0 World, discovered that manufacturers investing in personalization capabilities report 63% higher volumes, 60% greater value of customer interaction and 64% higher profitability.
How Invoice Factoring Can Help You Stay on Top of Industry Trends
Is your manufacturing company searching for ways to build stronger long-term relationships with customers? The ability to adapt to rapidly changing industry trends depends on a steady supply of working capital. Many manufacturing companies are utilizing invoice factoring to invest in their business, maintain positive cash flow and manage changes and challenges.
What is invoice factoring? Invoice factoring is a financing tool that allows you to sell your business' unpaid invoices to a factoring company to generate immediate capital. Instead of waiting for 30, 60 or even 90 days to receive payment, your business can secure up to 95% of an invoice's value in as little as 24 hours. If you need to quickly boost your business' cash flow, consider the many benefits of partnering with an invoice factoring company. Security Business Capital has built an experienced and dedicated team of individuals with years of experience in providing cash flow solutions that are both flexible and customizable.
To learn more about how our invoice factoring services work and how Security Business Capital can help your business, reach out today for a free quote and/or consultation.