7 Essential Small Business Statistics to Know in 2019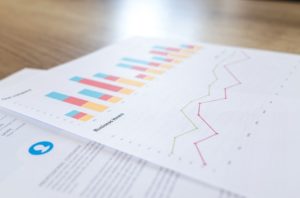 If you own a small business or are in the process of starting one, you are in good company. There is never a shortage of small businesses in the U.S. From brick-and-mortar businesses to e-commerce stores, small business owners are working hard every day to pursue their passion, meet customer expectations and support other local small businesses. Communities across the nation rely on small businesses for jobs, services, and economic well-being.
Here are seven noteworthy statistics to fill you in on recent small business trends:
The New Generation Prefers a Side Business
According to a recent report, the newest generation of entrepreneurs is 188 percent more likely to create a side business than baby boomers. Why are so many young Americans taking advantage of exploring personal ambition, while also leaning on the stability of a traditional job? The younger generations – millennials and Gen Zers – are 48 percent more likely to start a business because they have an idea they are passionate about. Millennials are also twice as likely to start a side job to pay down debt or to boost their savings. Thanks to the rise of online marketplaces, video conferencing, outsourcing and new technologies, it is easier than ever to run a business from home and utilize skills and talents that are in demand.
Small Businesses Play a Major Role
As of 2018, there are 29.6 million small businesses in the U.S., with approximately 543,000 new businesses started each month. Small firms have consistently played a major role in economic growth, creating more net new jobs than large companies. U.S. small business owners employ a staggering 57 million people. In the years following the recession, small businesses were key in pulling the nation into a brighter future. In fact, they are given credit for 60 percent of the new jobs created between 2009 and 2013. Small businesses not only create jobs, but they also spark innovation and provide opportunities for many people.
Self-Discipline Is the Most Necessary Quality
When the subject of business growth comes up, the importance of the entrepreneurial mindset is often overlooked. Running a small business is just as challenging as it is rewarding. The ability to keep an eye on the prize, during good times and bad, is critical. According to key findings from the latest Small & Medium Business Trends Report, small business leaders agree (38%) that the most necessary quality to possess is self-discipline. People and communication skills (33%), personal passion and drive (33%), market knowledge (31%) and money management skills (27%) rounded out the top 5 desirable characteristics.
Price Is Not the Deciding Factor When Evaluating New Tech
From improving communication with customers to boosting the efficiency of operations, technology has both tangible and intangible benefits. Even so, 59 percent of small business owners express difficulty implementing and rolling out new technologies. Time is a precious commodity within the business world, especially for the small business owner. When evaluating new technology, 69 percent of small business leaders say ease of use is the top deciding factor. Price still ranks among the top three, with 61 percent of small business owners saying cost is "very" important to them.
Small Business Adoption of AI Will Accelerate Fast
Artificial intelligence (AI) seems to have everyone talking these days, including small business owners. Originally a science fiction concept, AI quickly won the attention of some of the biggest brands. Although just 8 percent of SMBs are currently using artificial intelligence, this technology is poised for big growth across small businesses in the near future. The Small & Medium Business Trends report found that nearly half (46%) of SMB leaders believe their businesses are ready to use AI, while another 32 percent have plans to implement the technology over the next three years – a potential growth rate of 310 percent.
The Actual Approval Rate for Small Business Loans Is Low
A recent survey by the Federal Reserve found that 80 percent of startups and small business owners that apply for a bank loan are rejected. Banks tightened the terms on small business loans in the aftermath of the 2008 financial crisis. During the recovery, these terms for small businesses did not loosen as much when compared to large businesses. As a result, it continues to be difficult for small businesses to find banks willing to lend to them. This is where alternative lenders have stepped in to fill the funding gap, offering flexible funding options that often turn out to be a more ideal cash solution than the traditional bank loan (e.g. invoice factoring).
Cash Flow Issues Are the Biggest Challenge
A business is cash-flow positive when there is more money coming into the business than going out at any given time. A big problem arises when an otherwise healthy business begins to struggle with the timing of its expenses relative to its sales; it can quickly find itself in a negative cash flow situation. If a business is struggling with slow-paying customers, the gap between when bills are due and when payment is received can also create a cash flow problem. According to a U.S. Bank study, 82 percent of businesses that fail do so because of cash flow management issues. Creating a cushion of cash, speeding up the collections process and partnering with an invoice factoring company are just a few of the ways business owners can keep cash flow in check.
Being familiar with small business statistics can be incredibly helpful as a small business owner. The more informed you are, the better. If you are just starting out, keeping these statistics in mind can help you leverage your unique strengths and maximize your potential.
Security Business Capital's Cash Flow Solutions
Do you own a small business or are in the process of starting your own venture? At Security Business Capital, we know small businesses often face unforeseen cash-flow issues or payroll funding issues and need cash to cover those costs quickly. Our team of experts specializes in helping companies secure the funds they need to operate smoothly and take advantage of opportunities. Oil and gas services, temp staffing, manufacturing & distribution, and transportation are just a few of the business types that can use SBC's invoice factoring services to generate cash on hand.