6 Areas You Can Invest in to Succeed, Even When Cash is Tight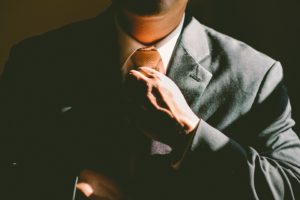 In any business, cash flow is everything. If your small business has good cash flow, you are off to a great start. However, where you choose to spend your capital is just as important to your business' success. Spend money on the wrong things, and it could quickly lead your business down a shaky financial path. Spend your money on the right things, and you will watch your business thrive and grow.
Are you uncertain about how to spend your money next? Reinvesting in your business should always be about finding the best way to drive your venture forward, setting it up to be even more profitable long-term. Here are six key areas you can invest in that will really make your profits count:
Marketing and Discovery
As you have likely already discovered, making a website and creating a product or service will not draw people to your business. There are too many other businesses out there competing for your customers' time and attention. If you want to stand out in 2019, it is critical that you go beyond traditional marketing methods and invest in the digital marketing landscape, which encompasses SEO, social media, content marketing, and more. The availability of data like purchase history and consumer behavior makes it easier than ever to create custom content. Find out what really matters to your target audience, personalize your marketing and focus on adding value.
Professional Development
Your employees are your business' most important assets. As such, their training is something you should, heavily, invest in. Providing access to professional development programs gives your team members a chance to learn and practice valuable skills. In turn, it will create benefits that ripple throughout your business. Your team will feel valued and appreciated, which of course leads to longer employee tenures and less turnover. Where there is job satisfaction, there is also greater employee loyalty. Loyal employees are also more engaged, highly motivated and require less supervision.
New Technologies and Automation
Investing in the right technology can make many parts of your business much more efficient and easier to manage. In some cases, it can even reduce costs. For example, chatbots are an AI-based technology that uses instant messaging to chat in real-time with your customers and site visitors, making customer service more efficient and less expensive. According to a recent study by Oracle, 80 percent of savvy businesses are already using or plan to use chatbots by 2020. Live video is also gaining popularity. More and more businesses are using it for interviews, product demos, "behind the scenes' glimpses of events, how products are made, etc. In fact, 70 percent of consumers say that they have shared a brand's video, and 72 percent say the video has improved their conversion rate.
Outsourcing Tasks
If you are feeling swamped with tasks that do not align with your role, the answer to freeing up your valuable time lies in outsourcing. Likewise, if your current team is unable to keep up with day-to-day tasks, it might be time to consider outsourced services. These days, almost any task can be outsourced. From payroll administration and criminal checks for employment to graphic design and content marketing, there are many quality agencies, consultants and freelancers that provide affordable services on a contract basis. The type of tasks that are best outsourced includes highly skilled, highly repetitive or those that require specialized knowledge.
Improving Yourself
Investing in yourself is one of the most crucial investments you can make. After all, you are the most important source of your own success. It is important to make time to continue learning and growing. Start by reading as many books and blogs as you can. You should also work hard to become the boss of your own money and invest in your future. Until you are debt free, your money is not truly yours. Consider taking a course in the latest marketing strategies and trends or hire a business coach. Another very important item to schedule daily is self-care; giving yourself a break is the key to avoiding burnout. Scheduling a quick weekend getaway is another great way to recharge and reinvigorate yourself as a person, not just as a business owner.
Professional Services
No matter how small or new your business is, no business is too small to suffer a legal setback or cash flow issues. While investing in legal advice can be expensive, it is also what keeps your growing business safe. Hiring an accounting firm or service will not only allow you to focus on growing your company, but also ensure proper cash flow management. When seeking professional services, you should also consider what your plan will be if and when you need extra working capital. What are your options when it comes to business financing? Invoice factoring, for example, provides the cash you need quickly and easily (in as little as 24 hours) without adding a burden of debt.
If you want to grow your business but cash is tight, strive to not spend a single dollar without thinking about how that dollar is going to grow your business. Invest with purpose. Maintaining a lean mindset will help you stay focused on the bigger picture and keep costs low – make every dollar count.
Security Business Capital's Invoice Factoring Services
Does your small business need a little extra cash to invest and fuel growth? Based in Midland, Texas, Security Business Capital is a premier invoice factoring company with years of experience. The team of experts at Security Business Capital specialize in helping businesses secure the funds they need to operate smoothly, grow their business and take advantage of opportunities. Our invoice factoring services, for example, allow you to use unpaid invoices to easily secure the cash your business needs.
Contact us for a free quote and consultation to learn more about our invoice factoring options and other service options, like purchase order funding.