5 Ways Factoring Transforms Small Business Cash Flow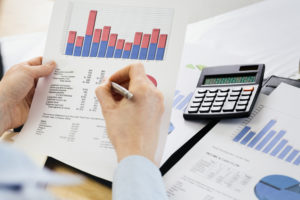 Your business is stable and growing at a sustainable pace. Then, a sudden opportunity comes your way that could take your business to the next level. For example, a new customer approaches you with a large order or multiple orders.
Your first reaction is to jump at the opportunity. Unfortunately, this big order creates a dilemma for your business' day-to-day operations: It typically takes 60 days for your new customer to receive payment from its vendors in order to pay you – sometimes even longer. You are now not only holding a huge unpaid invoice, but you also need funds for other business expenses like payroll and supplies.
Left unattended, this lack of cash flow could seriously hinder your ability to cover costs like paying your employees and stall obtaining supplies for other jobs. Business owners that find themselves in this situation wonder, "How am I going to get through the next 60 days and keep my business running smoothly?" If this sounds all-to-familiar, invoice factoring could be the answer.
Invoice Factoring: An Age-Old Cash Flow Solution
Far from a new concept, invoice factoring goes back 4,000 years to Mesopotamia. From medieval businessman to the modern services we see today, factoring has a long history of fulfilling the need to raise funds. In the past, it was only easy for large companies to access and utilize invoice factoring. Today, many businesses and industries turn to this cash solution: startups, small businesses and midsize businesses, businesses in a turnaround phase and businesses experiencing rapid growth.
Invoice factoring allows your business to use its outstanding invoices to generate immediate capital. Essentially, your business is selling its accounts receivable to a factoring company at a discount. The factoring company then quickly advances the funds needed against your business' unpaid accounts receivable. Your business is simply receiving money it has already earned for its immediate capital needs, which means you avoid taking on any new debt.
In addition to providing quick cash, invoice factoring can also be a long-term game changer for your business. Here are 5 ways factoring can transform your small business cash flow:
Factoring Puts Cash in Hand Quicker
Many small business owners use invoice factoring to address short-term cash flow gaps caused by unexpected needs or even emergencies. Rather than waiting weeks or months to hear back from a traditional lender, your business can establish a relationship with a factor and receive cash in a matter of days. With Security Business Capital, for example, cash can be placed in your business' bank account in as little as 24 hours.
Factoring Helps Manage Cash Flow Dips
Of the challenges small businesses face, cash flow definitely ranks at the top of the list. Especially for businesses just starting out, waiting 30, 60 or even 90 days for clients to pay can create cash flow dips that are difficult to manage. Factoring invoices provides a way to effectively manage the gap between when cash comes in and when expenses are due. The quick access to cash invoice factoring provides will help you easily cover ongoing expenses, like payroll and supplies.
Factoring Lets You Pursue Opportunities
In addition to filling short-term gaps, invoice factoring can help you seize opportunities; this includes those unexpected opportunities to grow your business dramatically. When a potential new customer approaches you, factoring invoices provides the cash you need to say "yes" to the job, purchase supplies and cover payroll. You not only gain a new customer, but your business also takes a step towards further growth. You can easily maintain your current customer base and still be in a position to serve bigger customers that will help your business grow.
Factoring Makes Further Growth Possible
Even if traditional lending is an option for you, that does not necessarily mean it is the best cash solution for your business. Unfortunately, many businesses that turn to traditional lending soon find themselves right back where they started: in need of cash to cover day-to-day costs, but with an added burden of debt. The amount available through factoring, on the other hand, is only limited by the number of eligible invoices you have to factor. Thus, invoice factoring protects your business' long-term financial health, making it an ideal solution for a growing company.
Factoring Saves on Valuable Resources
If you choose, you can also take advantage of the additional services with many back-office tasks that make invoicing easier. The assistance a factoring company offers with invoice review and collections, for example, can free up you and your administrative team's valuable time. When you factor an invoice, the factoring company helps collect on the invoice so, you can focus more on accepting new clients and seeking out opportunities and less on collecting payment, checking payment progress, maintaining records, etc.
All in all, invoice factoring is a great solution for maintaining steady cash flow, while also streamlining operations. The quick cash factoring invoices provides can transform your small business cash flow, help you effortlessly cover daily costs and provide the flexibility needed to jump at opportunities.
Security Business Capital's Invoice Factoring Services
Security Business Capital has built an experienced and dedicated team of individuals with years of expertise in providing flexible cash-flow solutions that help businesses thrive. Oil and gas services, temp staffing, manufacturing/distribution and transportation are just a few of the business types that can use Security Business Capitals's invoice factoring services to generate cash on hand. If your business is seeking alternative financing solutions to meet expenses or fund growth, Security Business Capital offers a fast, simple and hassle-free set up process.
To learn more about how our invoice factoring services work and how they can help your business grow, get in touch with us today for a free quote and/or consultation.