5 Ways Invoice Factoring Can Help Your Oilfield Company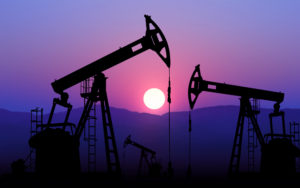 With the explosive growth of the Permian Basin, there seems to be a plethora of mergers taking place as oil companies rush to secure larger contiguous space to drill longer horizontal wells. Meanwhile, oilfield water management companies are busy expanding water cycling operations in the basin to support the ever-growing need for water in both Texas and New Mexico.
If your business provides services in the booming oil and gas industry, now is the time to boost your cash flow to take on new projects. Is your business ready for opportunities to grow and the expenses that go along with it? Invoice factoring can provide the steady working capital you need for every step of your operation.
What is invoice factoring? Invoice factoring is an alternative financing tool that allows a business to use its outstanding invoices to generate immediate capital. Essentially, the business is selling its unpaid invoices to a factoring company at a discount. The factoring company then quickly advances the funds, known as the "advance rate", against the unpaid accounts receivable.
Key Ways Factoring Helps Oil and Gas Companies
The unprecedented growth of the Permian Basin and other oilfields in the U.S. have created both incredible opportunities and big challenges for oil and gas companies, both of which require cash. Below are the key ways invoice factoring can help you maintain and grow a successful oil and gas company:
Easy Set-Up
It can take weeks or even months of seemingly endless paperwork to get approved for financing from a bank or other traditional lenders – time your rapidly growing business simply does not have. With most factoring companies, your business can have an account set up and start funding receivables in just a few days. If you choose to work with a factor that specializes in your industry, you also benefit from partnering with a factoring company that understands the ins and outs of your industry, further simplifying the process. Security Business Capital, for example, has decades of experience in pairing oil and gas companies with flexible cash flow solutions.
Fast Funds
Rather than waiting for 30, 60 or even 90 days for payment, factoring unpaid invoices allows your business to receive payment for its services almost immediately. Once approved, you can have cash in your business' bank account in as little as 24 hours. Some factoring companies, like Security Business Capital, have the ability to advance as much as 90% of your invoice's value, then pay the remaining balance due after they receive payment from your customer, minus any factoring fees.
Debt-Free
One of the biggest benefits of using invoice factoring is that it is not a loan. Your business does not assume any debt when you choose to factor your accounts receivable. Essentially, the factoring company is buying your invoices and providing cash your business has already earned and is waiting to be paid. Another advantage, even companies that are new or have a low credit score can qualify for financing; you can secure the capital you need and start rebuilding your credit.
Back-Office Services
One of the ways you can reduce the time and effort it takes to run your business and improve your company's bottom line is by taking advantage of the back-office services a factoring company provides. In addition to boosting cash flow, many factoring companies provide a range of back-office services, like checking payment progress, managing records, customer collections, free credit analysis, etc. The very best factors provide a level of service that not only streamlines the collections process for your company but also builds strong, positive relationships with your customers.
Scalable Funding
Timing is everything, especially in the oilfield industry. Maintaining sufficient cash flow is a must for paying bills on time, meeting payroll, investing in new equipment, covering day-to-day costs and funding new projects. The simple set-up process and quick access to cash have quickly made invoice factoring a go-to option for many oil and gas companies.
Invoice factoring is more flexible than most forms of traditional financing. The amount available is only limited by the number of eligible invoices you have to factor. Your source of funding should never run out. The fact that your line of credit grows as your receivables grow – and it does not add a burden of debt – make invoice factoring the ideal option for the long-term financial health of your business.
Security Business Capital's Oilfield Factoring Services
Located in the heart of the Permian Basin, Security Business Capital understands changes and opportunities can happen overnight. Our team of experts has years of expertise in providing cash flow solutions that help oil and gas companies thrive. Whether your business engages in oilfield hauling, pipeline construction, drilling exploration services or any other facet of the oil and gas industry, factoring can help.
To learn more about how our oilfield factoring services work, get in touch with us today for a free quote and consultation.