5 Relationships Every Small Business Owner Should Develop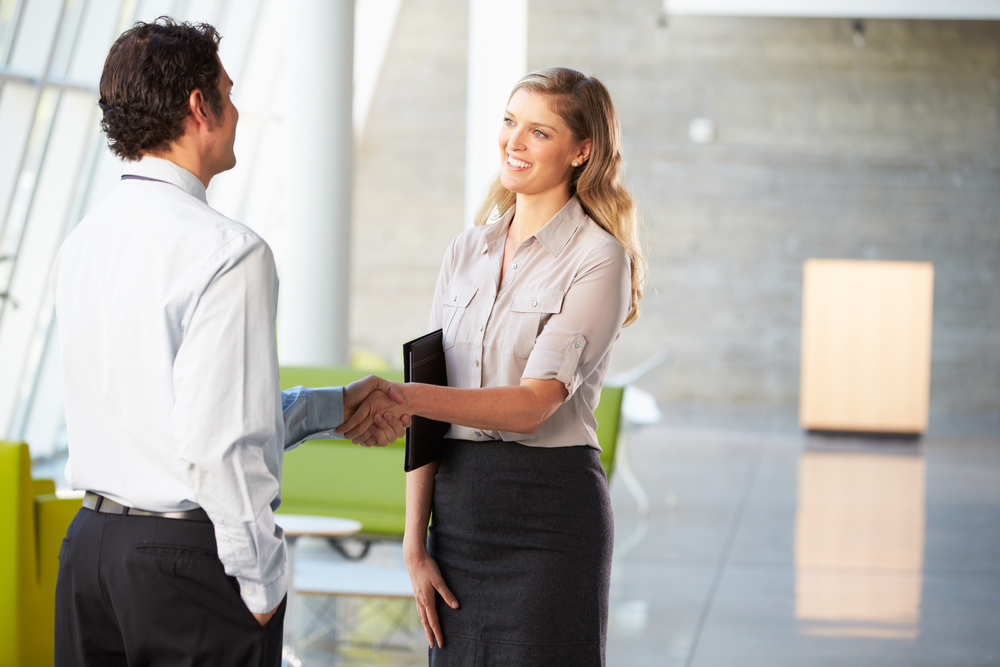 Each day, the world of business becomes a little more complex than it was the day before. For the small business owner, it's increasingly difficult for them to specialize in all the different disciplines a small business needs. Cultivating important business relationships with businesses like invoice factoring companies allows an entrepreneur to focus more on day-to-day operations, cash flow management and plans for expansion. This support gained from these relationships is critical for dealing with emergency situations and creating effective growth strategies. 
"The external partners that you decide to align your business with can either positively or negatively impact your short and long term success. They can either lift your business up to reach greater levels of significance or pull your business down – making you vulnerable and guiding you down a path of ineffective decision-making," says Forbes contributor, Glenn Llopis.
Small Business Relationships With a Bank/Lender
One of the most important relationships to develop, if not the most important, is the relationship a small business has with a bank or alternative lender. Initially, the options between large banks, credit unions, and alternative lenders can seem endless. However, after considering your business' unique needs and situation, this list will narrow considerably. When you factor in how hesitant traditional lenders are to work with small business owners, due to the higher risks involved, that list becomes even smaller. 
When Searching for a Bank or Lender, There Are 3 Important Things to Consider:
what do you intend to use the working capital for (equipment, vehicles, payroll, etc.)
what type of financing solution best suits your needs (small business loans, lines of credit, invoice factoring, etc.),
what other services can that bank or lender offer you (collections, deposits, invoice management, etc.)
Develop a Relationship With a CPA
Typically, small businesses do not experience the volume of financial transactions that larger companies do, which require a full-time or part-time bookkeeper or tax specialist. Thus, many entrepreneurs choose to manage their own taxes. However, hiring an outside accountant or accounting firm is a great decision when growing a business. This is the ideal period to hand over the responsibilities for taxes and the other financial functions a CPA specializes in handling.
This individual will also play a crucial role in offering planning advice, what corporate structure you should use, what accounting system is ideal for you, among many other financial needs. Before you interview a CPA, ask your social network and other advisors who they use, and how long they have worked with them. Are they happy with the business relationship they have with that individual? The CPA you choose will have a huge positive/negative impact on your small business' future, choose wisely!
Legal Counsel
Every business should foster a strong working relationship with an attorney. The knowledge this individual can provide is essential for the long-term growth and success of your business. They will offer advice and answers when you're unsure of what to do next. They will also help draft and review contracts. Their understanding of how different words and clauses produce significantly different outcomes will be invaluable. Maintaining a relationship with a business lawyer that understands your business type, and the challenges that it presents provides your small business with protection.
Advisor or Business Coach
Regardless of whether your business is a startup seeking accounts receivable financing or you have years of experience in owning a small business, every entrepreneur can benefit from having a mentor. This experienced individual will provide a sense of accountability, guidance, and direction. If this individual also serves as a financial advisor, they can help you plan for each stage of the business cycle – from growth to maturity. Especially for a startup, a mentor can coach you in the management skills that are necessary to successfully manage your growing business (increasing inventory, equipment/vehicle purchases, hiring, etc.) and get you in touch with the right spot factoring company.
Marketing Professional in Your Industry
Very few traditional business owners will possess all the marketing skills that are necessary to grow a business beyond its established customer base like brand awareness, social media optimization, competition assessment, content marketing, etc. Even so, many entrepreneurs fail to see the value of working with an individual with marketing expertise for various reasons.
Why Is Online Marketing Necessary When All My Customers Are Offline? 
Nearly every American has access to and uses the internet daily. As a result, the expectations of consumers have changed; your customers will automatically assume you have a website with quality content that answers their questions. Working with a marketing professional will help you develop a strong content marketing strategy that boosts brand awareness. This will then encourage your customers to take action, and identify you and/or your business as a trusted expert.
Security Business Capital's Business Funding Solutions
One of the most important business relationships to develop is one with a bank or alternative lender, like Security Business Capital. We have built a dedicated team of individuals with years of expertise in providing flexible cash flow solutions that help businesses thrive. Secure the working capital your business needs to operate smoothly, purchase supplies upfront, cover payroll and take advantage of opportunities.
Temp staffing, manufacturing/distribution, transportation, and oil and gas services are just a few of the business types that can use Security Business Capital's services to generate cash on hand. Our invoice factoring and PO funding options, for example, both allow your business to use the money it has already earned to grow, expand and stay ahead of the competition. There are no upfront fees, commitment fees or hidden fees involved. The application and setup process is fast, simple and hassle-free. 
If your business is seeking alternative financing solutions to boost growth and expand, contact Security Business Capital for a free quote and/or consultation.