Permian Basin Production Spurs 5 New Oil Pipeline Projects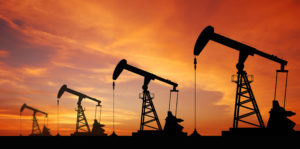 Despite the pipeline capacity constraints and delayed pipeline projects experienced last year, U.S. oil production keeps accelerating towards new highs. Production has been especially strong in the Permian Basin on both the New Mexico and Texas sides. In fact, new total oil output records are expected when final numbers emerge at the end of the year.
This rapid expansion and anticipated increase in production has kicked off a series of events. Earlier this year, ExxonMobil and Chevron announced plans to increase activity in the Permian Basin. Other companies like BP PLC, Royal Dutch Shell PLC, and Occidental Petroleum Corp. have also expressed interest in the basin. There is just one problem with these plans for increased activity: pipeline capacity, or the lack thereof.
For some time now, pipeline capacity has been falling short of demand. In 2018, the most talked about topic without a doubt was "bottlenecks". The explosive growth of the industry created a serious shortage of pipeline space and fueled the need for new infrastructure. Workers have been busy for months building out pipelines to address the lack of pipeline capacity.
Early this year, experts predicted that the region should be enjoying a significant surplus of pipeline capacity by the end of 2020. With the 2019 summer construction season in full swing, many pipeline projects are already underway. The following list includes 5 pipeline projects – that are either in the development process or under construction – that directly impact the Permian Basin:
Cactus II Pipeline
Located in Texas, the Cactus II Pipeline will have an initial capacity of 585,000 BOPD. It will extend from the Permian Basin to the Corpus Christi/Ingleside area, with origination points at Orla, Wink, Midland, Crane and McCamey, Texas. According to reports, the first new pipeline will extend from Wink to McCamey, and the second will extend from McCamey to the Corpus Christi/Ingleside area.
EPIC Crude Oil Pipeline
Covering both New Mexico and Texas, the EPIC Crude Oil Pipeline will run side-by-side with the EPIC Natural Gas Liquids (NGL) Pipeline for 730 miles. It will extend from Orla, Texas to the Port of Corpus Christi with an initial capacity of 590,000 BOPD. This project includes terminals in Orla, Pecos, Saragosa, Crane, Wink, Midland, Helena, and Gardendale.
Gray Oak Pipeline
The Gray Oak Pipeline will be built and operated by Phillips 66. Expected to be in service by the end of 2019, this pipeline will help new energy being found and produced in Texas reach refineries, manufacturers and, ultimately, consumers in a more expedited fashion. The pipeline will span 850 miles from the Permian Basin in West Texas to the Gulf Coast.
Jupiter Pipeline
This proposed 650-mile pipeline will serve the Permian Basin with origin points near Crane, Gardendale, and Brownsville. The Jupiter Pipeline will provide access to all three deepwater ports in Texas (Houston, Corpus Christi, and Brownsville) and to a fully capable VLCC (very large crude carrier) loading facility off the coast at Brownsville. It is expected to be operational by the end of 2020.
Permian Basin to Cushing Pipeline
The Permian Basin to Cushing Pipeline would originate in Midland and Colorado City, Texas and would run all the way to Plains' terminal in Cushing, Oklahoma. It could easily add up to 350,000 BOPD of much-needed takeaway capacity in the region. As long as approvals are successful, the pipeline could be operational as soon as late 2019.
Industry experts are optimistic that these new pipelines will successfully support the region's needs over the next few years. Although, they do admit more oil and gas infrastructure will likely be needed in the future.
Boost Your Business' Cash Flow with Invoice Factoring
Is your business one of the many chasing down opportunities a booming oil and gas industry has to offer? Are you pushing your business to its limits, but still unable to keep pace with your business' growth? If you need flexible funding to help you pay bills on time, invest in additional equipment, cover unexpected expenses and hire more workers, you should consider the benefits of Security Business Capital's invoice factoring services.
Invoice factoring allows you to use your business' unpaid invoices to generate quick cash (in as little as 24 hours), without adding a burden of debt. These funds can then be used to boost cash flow, help cover daily costs and provide the flexibility to seize opportunities to grow. Whether your business engages in oilfield hauling, pipeline construction, drilling, exploration services, or any other facet of the oil and gas industry, invoice factoring can help.
When it comes to oil and gas factoring, no one knows the U.S. oilfield industry like the team of experts at Security Business Capital. Located in the heart of the Permian Basin, Security Business Capital has built an experienced and dedicated team of individuals with years of expertise in providing flexible cash flow solutions that help businesses thrive.
If you would like to learn more about how Security Business Capital's invoice factoring services work, contact us today for a free quote or consultation.