New Oil and Gas Pipelines Coming to Texas to Ease Permian Bottlenecks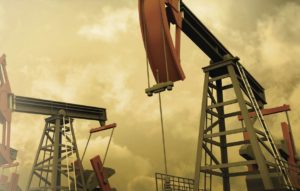 According to new reports, two more pipeline projects are on track to go into service by the end of 2019. These oil and gas pipelines, the Gray Oak Pipeline and the Grand Prix Pipeline, will help push crude oil from the Permian Basin in southeast New Mexico and West Texas to exportation markets in the Gulf of Mexico.
Last year, U.S. production bottlenecks became one of the hot topics in the oil and gas industry. U.S. production ramped up to record levels, shattering oil production records by exceeding 11 million barrels of oil per day (BOPD) for the very first time. However, this explosive growth quickly highlighted the need for infrastructure to accommodate it.
The biggest pipeline crunch of all is in Texas. Experts warned that it was only a matter of time before pipelines ran out of space, estimating that producers were losing more than $1 billion per day due to the lack of infrastructure, and production shows no signs of slowing any time soon. The Permian alone is estimated to grow at more than 400,000 BOPD year-over-year on average through 2022.
The Gray Oak Pipeline
Part of the solution to the pipeline bottleneck problem in the basin is the Gray Oak Pipeline. Stretching 850-miles, this pipeline will start near Reeves County, Texas and continue through the region to destinations in Corpus Christi, Sweeny, and Freeport, Texas on the Gulf Coast. The end goal is to get new energy produced in Texas to refineries, manufactures and, finally, customers.
The pipeline is projected to carry a capacity of about 900,000 BOPD and is expected to be operational by the end of 2019. The pipeline is also expected to provide many benefits to local communities along the way, bringing new jobs to the area and stimulating local construction, restaurant, and hospitality industries.
The Grand Prix Pipeline
The second pipeline project, the Grand Prix, will carry natural gas liquids (NGLs) from plant production in Lea County to a natural gas processing facility in Midland County, Texas. From there, it will transport the NGLs to storage facilities in Mont Belvieu, Texas, near the Gulf Coast. Initially, it will have a capacity of about 300,000 barrels of NGLs per day, with the option to expand to about 550,000 barrels per day.
"The Permian Basin is arguably the hottest oil and gas field in the entire world, and production in this region has helped turn the United States into an energy superpower," says Steve Everley, spokesman for Texans for Natural Gas. "The new pipeline capacity planned for the Permian will be a key part of keeping the Texas energy boom alive, while also ensuring that we can deliver reliable and affordable energy."
Overcoming Delayed Payments and Cash Flow Crunches
If you have a business in the oil and gas industry, you are well aware of the unprecedented growth and seemingly endless opportunities of the Permian Basin. Thanks to technological advancements and incredible resources, the industry continues to look very promising. Even so, oil and gas companies are faced with two big challenges: slow paying customers and cash flow crunches.
Unfortunately, delayed payments can create serious cash flow problems for your business. Waiting for 30, 60 or even 90 days for invoices to be paid will make it difficult to gather the cash you need to hire more workers, cover payroll and purchase equipment and supplies. It will also be a challenge to fund startup endeavors, exploration projects, and research and development programs. This is just one of the many reasons why oil and gas companies are turning to invoice factoring as a fast funding solution.
Fast, Flexible Funding for Oil and Gas Companies
Instead of waiting a month or two for invoices to be paid, invoice factoring allows you to sell those unpaid invoices at a discount in exchange for quick capital. Since the factoring company is buying your receivables at a discounted rate, you avoid adding a burden of debt. You are simply being given money your business has already earned. Ultimately, invoice factoring services provide the quick source of funding you need to hire more workers, pay bills on time, invest in additional equipment and increase the size of your business.
If your business needs a flexible funding solution to manage slow payments and boost cash flow, you should consider invoice factoring. When it comes to oil and gas factoring, no one knows the U.S. oilfield industry like the team of experts at Security Business Capital. Located in the heart of the Permian Basin, Security Business Capital has built a dedicated team of individuals with years of experience in empowering businesses with the cash they need to succeed.
If you would like to learn more about how our invoice factoring services work and how they can help your business grow, contact us today for a free quote or consultation.