How to Overcome Debt for Your Oil & Gas Company with Factoring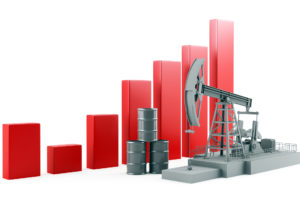 While every industry has its challenges, the oil and gas industry is arguably one of the toughest to operate in smoothly for a variety of reasons. Oil and gas companies face a mix of financial and operational obstacles that can hinder production, from pricing fluctuations and equipment issues to regulatory compliance and intense competition. And that was before 2020
This year has been incredibly harsh to the energy sector, causing a growing wave of debt and bankruptcies to build. The unexpected shift in the economy in recent months has left many oil and gas companies scrambling for a way to finance day-to-day operations. To complicate matters further, the debt many companies took on during the challenges of 2015/2016 is starting to expire, or it is becoming too difficult to pay off in the current conditions
Debt of any kind can feel overwhelming, but that feeling is definitely heightened when you are dealing with business debt. The solution? All of the challenges oil and gas companies face today have at least this one thing in common: the need for a reliable, debt-free cash flow solution. This is just one of the many reasons why oil and gas companies today are utilizing invoice factoring services
How Does Oilfield Factoring Work?
If you are unfamiliar with invoice factoring, you might be wondering why this type of financing has been gaining popularity in recent years. What is invoice factoring? Essentially, factoring is a financial tool that allows your business to sell its unpaid invoices to a factoring company. The factor will then advance the working capital you need against your business' outstanding accounts receivable
This initial cash you receive, known as the "advance rate," typically ranges from 80% to 95% of an invoice's value. The factoring company will then assume the responsibility of the collections process and reach out to your customer to obtain payment. While the factor works on your behalf, your business operates as usual – with a boost of working capital. Once your customer pays the invoice, the factor will send you the remaining balance, minus a small factoring fee
How Invoice Factoring Can Help You Overcome Debt
The ability to avoid debt is by far one of the biggest advantages of utilizing invoice factoring services. Here are a few ways this debt-free form of financing can help you overcome cash flow challenges today and completely avoid debt in the future:
Prepare for cash flow problems
It's not always possible to anticipate changes and cash flow problems, but you can ensure your business has a reserve of cash to weather these low points when they do occur. In fact, maintaining a cash cushion could easily be the difference between keeping operations running smoothly or having to close your doors. Invoice factoring provides the steady and reliable cash infusion you need to confidently build cash reserves for your company, so you can avoid taking on debt to cover unexpected costs
Avoid creating more debt for your business
Invoice factoring is an advance of money your business has already earned and is simply waiting to be paid. It is not a loan; thus, factoring invoices does not add any debt to your company's balance sheet. Since the factoring company is purchasing your existing invoices, it involves much lower risk than other financing options. Thanks to the quick boost of capital, factoring strengthens your business' position, provides flexibility and greatly reduces the risk of bad debt.
Gain simplicity and speed
In most cases, the ability to avoid debt requires flexibility and speed. You need fast access to cash. It's important that your business is prepared to pivot when necessary and adapt the changing times. When you partner with an invoice factoring company, your business can have cash in its bank account in as little as 24 hours. Since factoring requires significantly less paperwork than other financing options, it allows you to generate cash on hand quickly. Your oil and gas company secures financing without the wait and without incurring any additional debt
Security Business Capital's Oilfield Factoring Services
While there are many factoring companies to choose from today, they do not all specialize in the oilfield industry. Because the oilfield industry has its own unique set of challenges, it is important that you choose a factoring company that understands the needs of your oil and gas business A factoring company that has years of experience in working with the oilfield industry will understand the ins and outs and offer customized solutions, competitive rates and flexible contracts
When it comes to oil and gas, no one knows the U.S. oilfield industry like Security Business Capital. Based in Midland, Texas, our team has many years of experience in working with companies in the oil and gas industry. We understand that timing is everything for your oil and gas business, especially during unpredictable times. Our oilfield factoring services will provide the quick source of funding you need to pay bills on time, manage the unexpected and keep operations running smoothly
To learn more about how our oilfield factoring services work, get in touch with us today for a free quote and/or consultation